The Standard Upload option uses the standard HTTP protocol through the web browser. The upload speed/time will depend on the user's web connection as well as the other applications utilizing the user's connectivity.
To upload content using this option, the user has to click the "+ Add New" button near the upper-right of the Workspace view and select the Upload option. Alternatively, the user can drag and drop files from the computer into the Workspace to upload files.
The user must not refresh or navigate away from the Workspace or the transfer will cancel.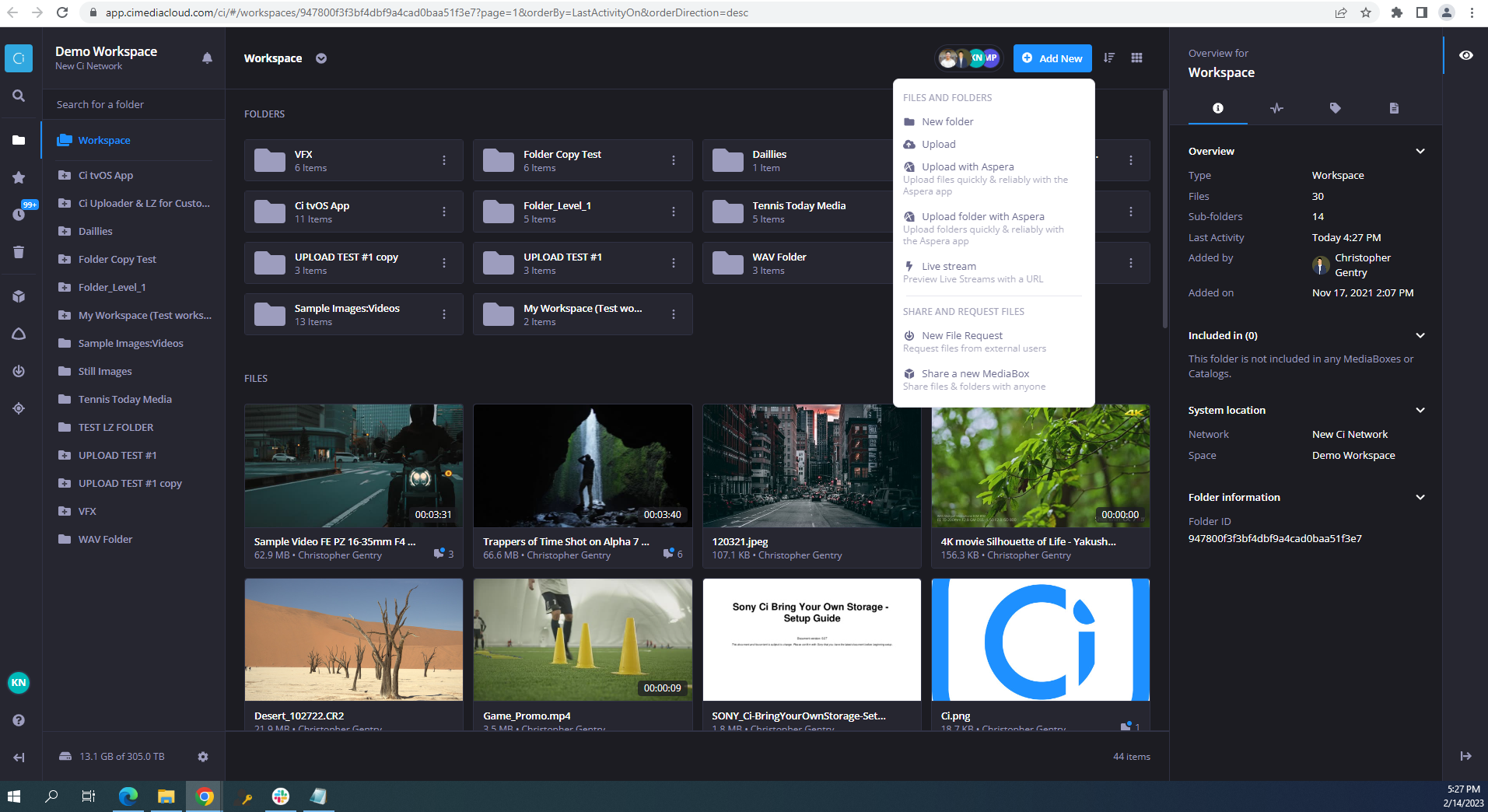 Figure 1: Standard Upload
For additional guidance on using Standard Upload, please see the article on "Uploading to Ci: Best Practices".
For any additional questions, please reach out to the Ci Customer Success Team by submitting a request here in the Help Center.