To revoke a member's access to a Company or Enterprise Network please follow these simple steps:
Click on your avatar near the bottom-left corner of the UI and select Account Settings.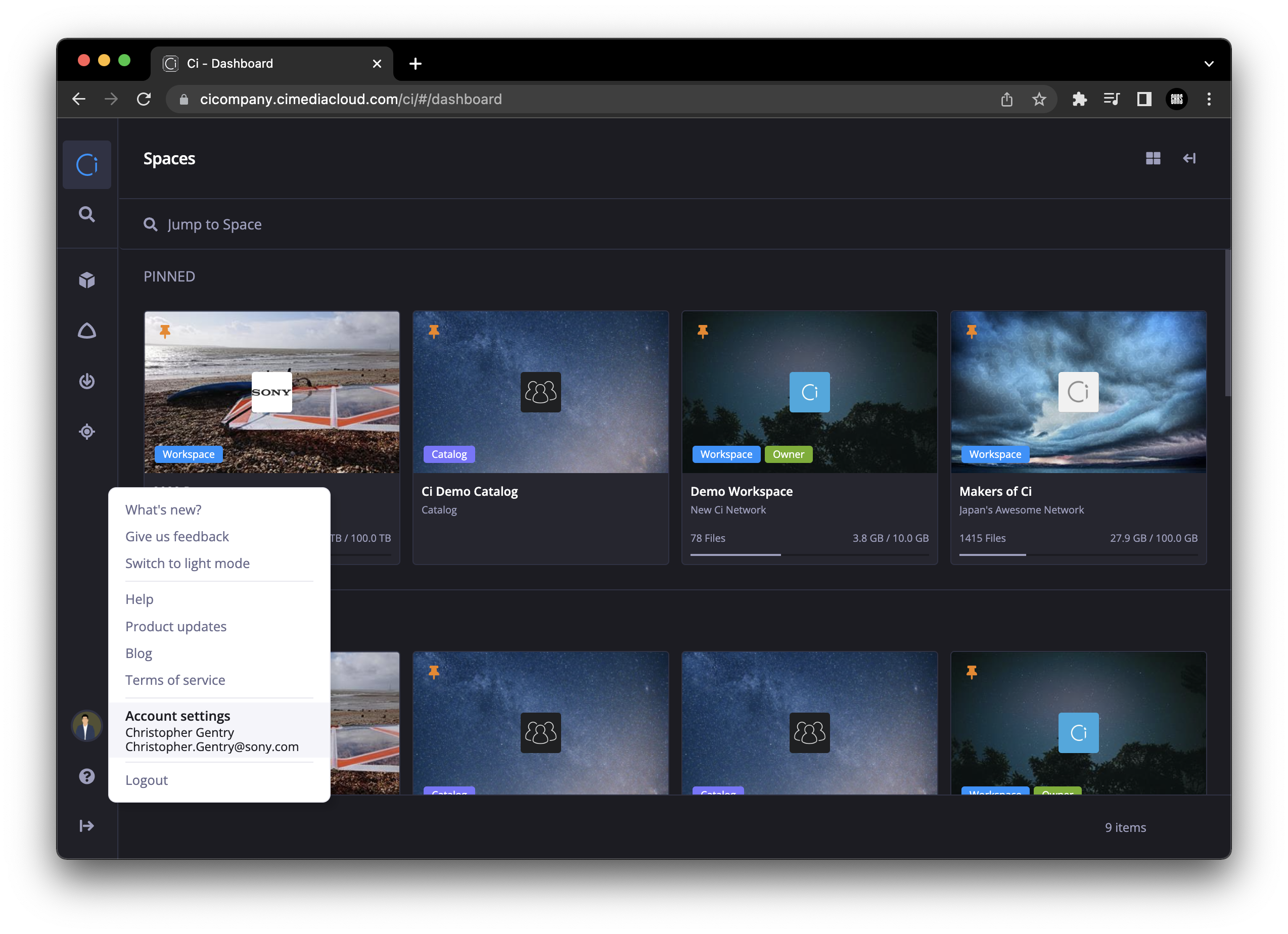 Figure 1: Open Account settings
On the left-hand side, scroll down until you reach Company Networks. Click the Company Network you wish to revoke a member's access and select the Members tab.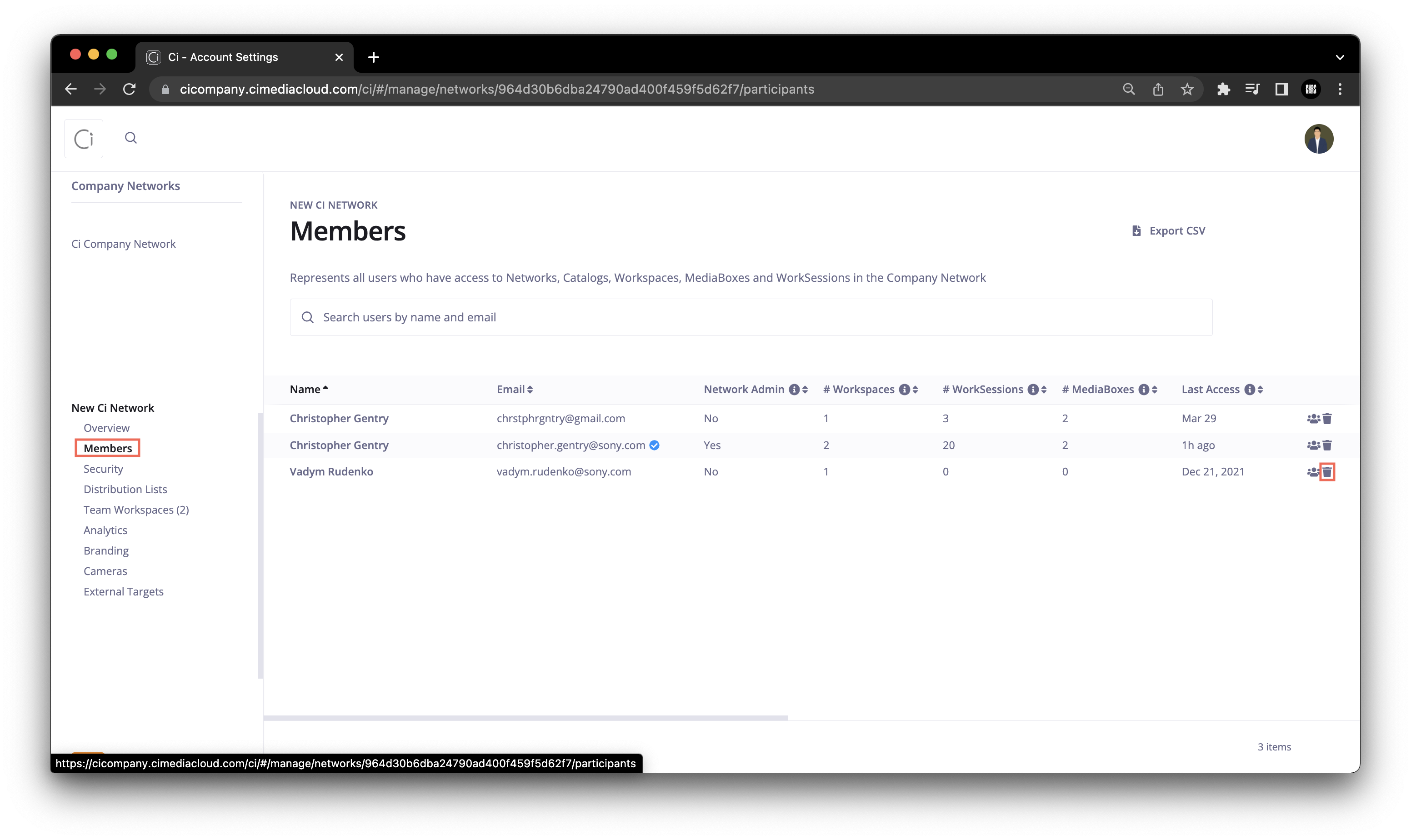 Figure 2: Members tab
From the Members tab, you can use the search field to find users by name or email (see Figure 2). You can also scroll the members list until you locate the member you want to revoke access. Once you've found the member, click the

icon attached to their name on the right-hand side.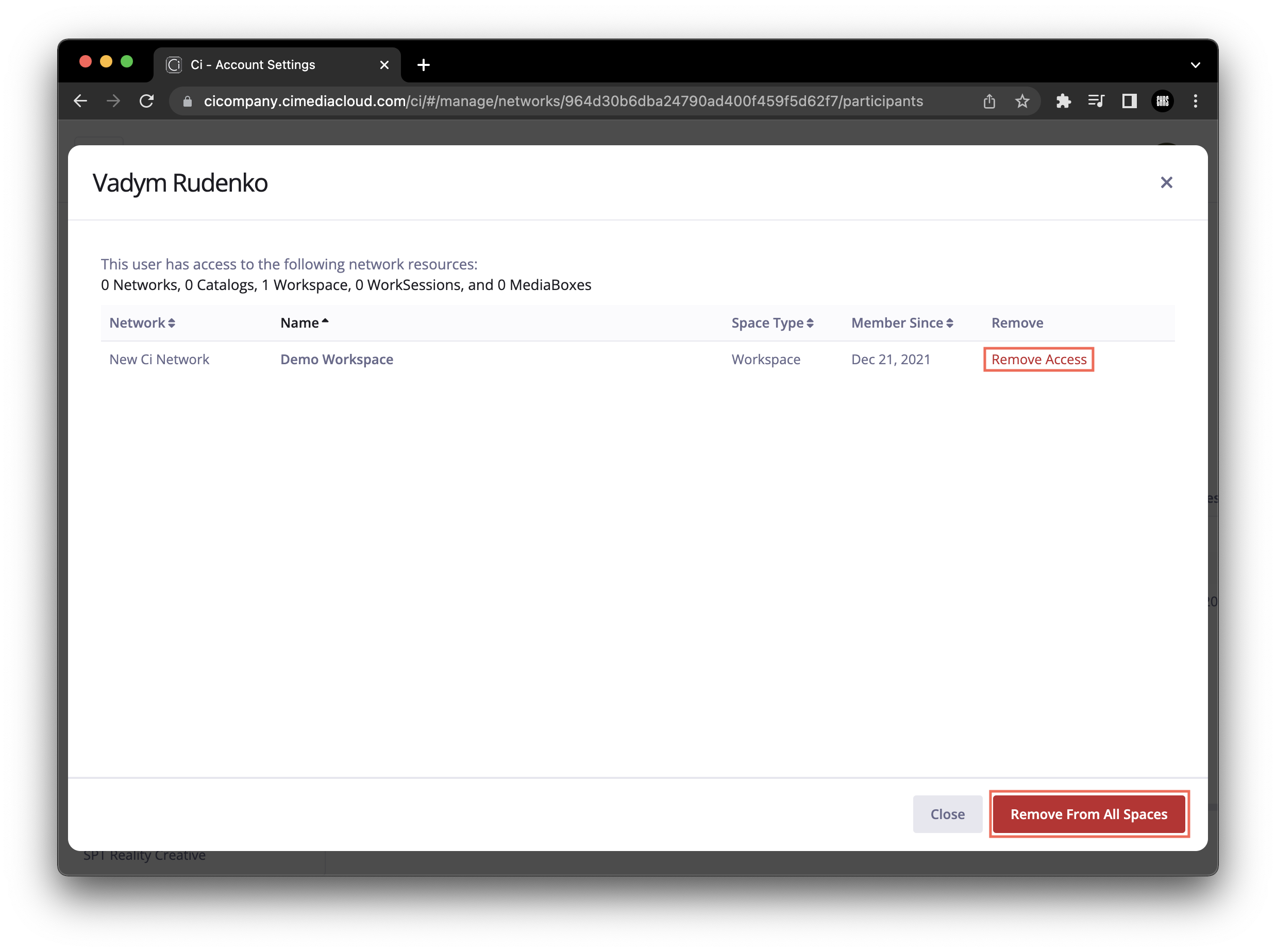 Figure 3: Remove Access
A modal window will appear listing the user's access to network resources (Networks, Catalogs, Workspaces, WorkSessions and MediaBoxes). Select Remove Access attached to the Workspace you want to remove the user's access to (see Figure 3). To remove a member from all spaces, select Remove From All Spaces near the bottom-right corner.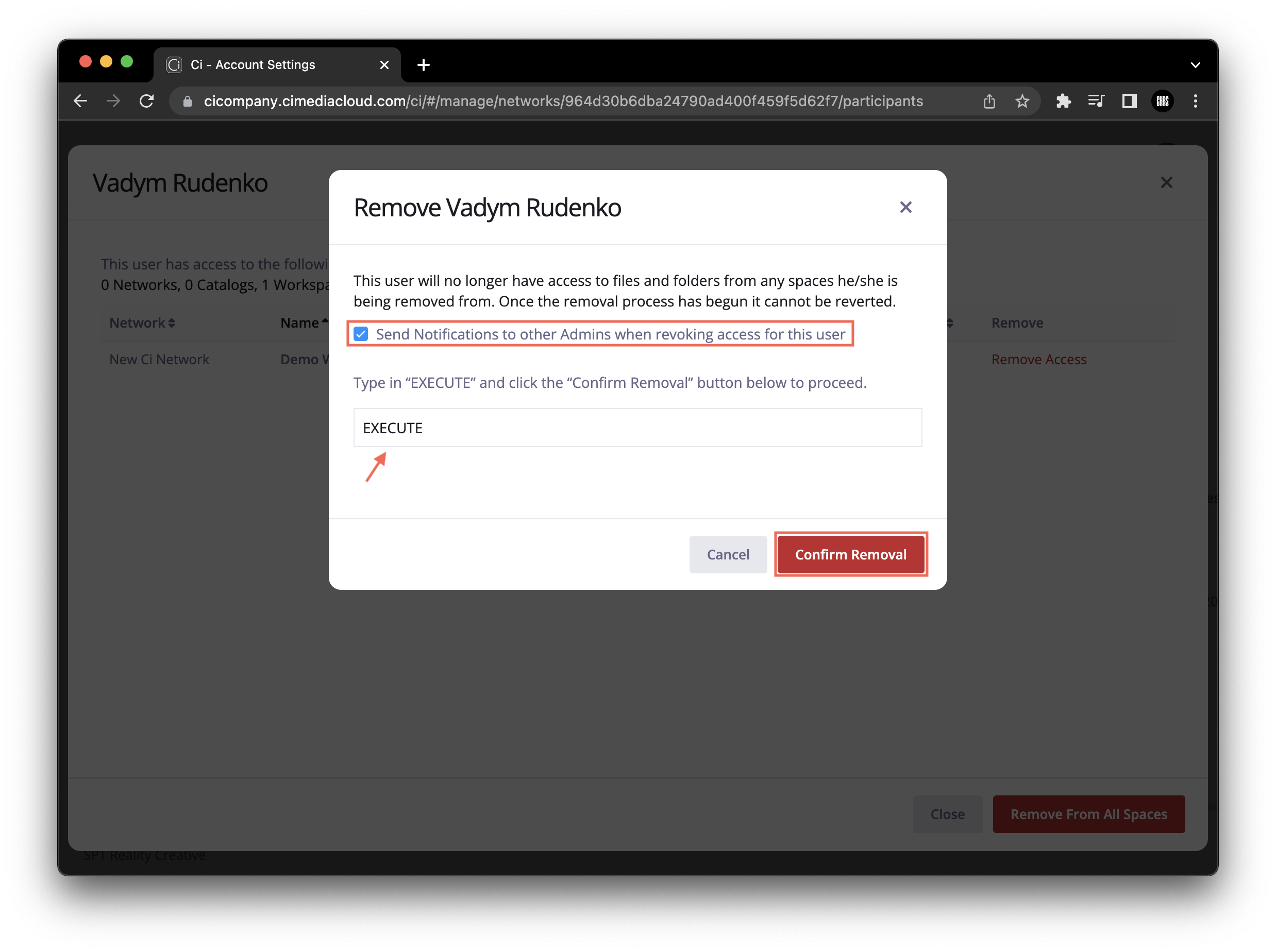 Figure 4: Remove a member from all spaces
*Please note this user will no longer have access to files and folders from any spaces he/she is being removed from. Once the removal process has begun it cannot be reverted.
A removal confirmation window will appear. Keep the blue checkbox selected if you wish to notify other Admins you have revoked access for this user. Follow the instructions and type in "EXECUTE" and click the "Confirm Removal" button below to proceed. The user will be completely removed from all workspaces in the Company or Enterprise Network.
For any additional questions, please reach out to the Ci Customer Success Team by submitting a request here in the Help Center.