Ci makes it simple to share the content of Workspace either via copying it to another Workspace a user has access to or via sending it as MediaBoxes.
To copy files to another Workspace, a user may select single or multiple files, right-click to evoke the context menu, hover Send option and click "Copy to Workspace":
Figure 1: Copying to Workspace
Copy to Workspace option opens a modal window where you can select the files' destination Team Workspace and/or a folder on any level of a folder hierarchy. As seen in the following Figure, you can also create a folder in the destination Workspace, if you need to: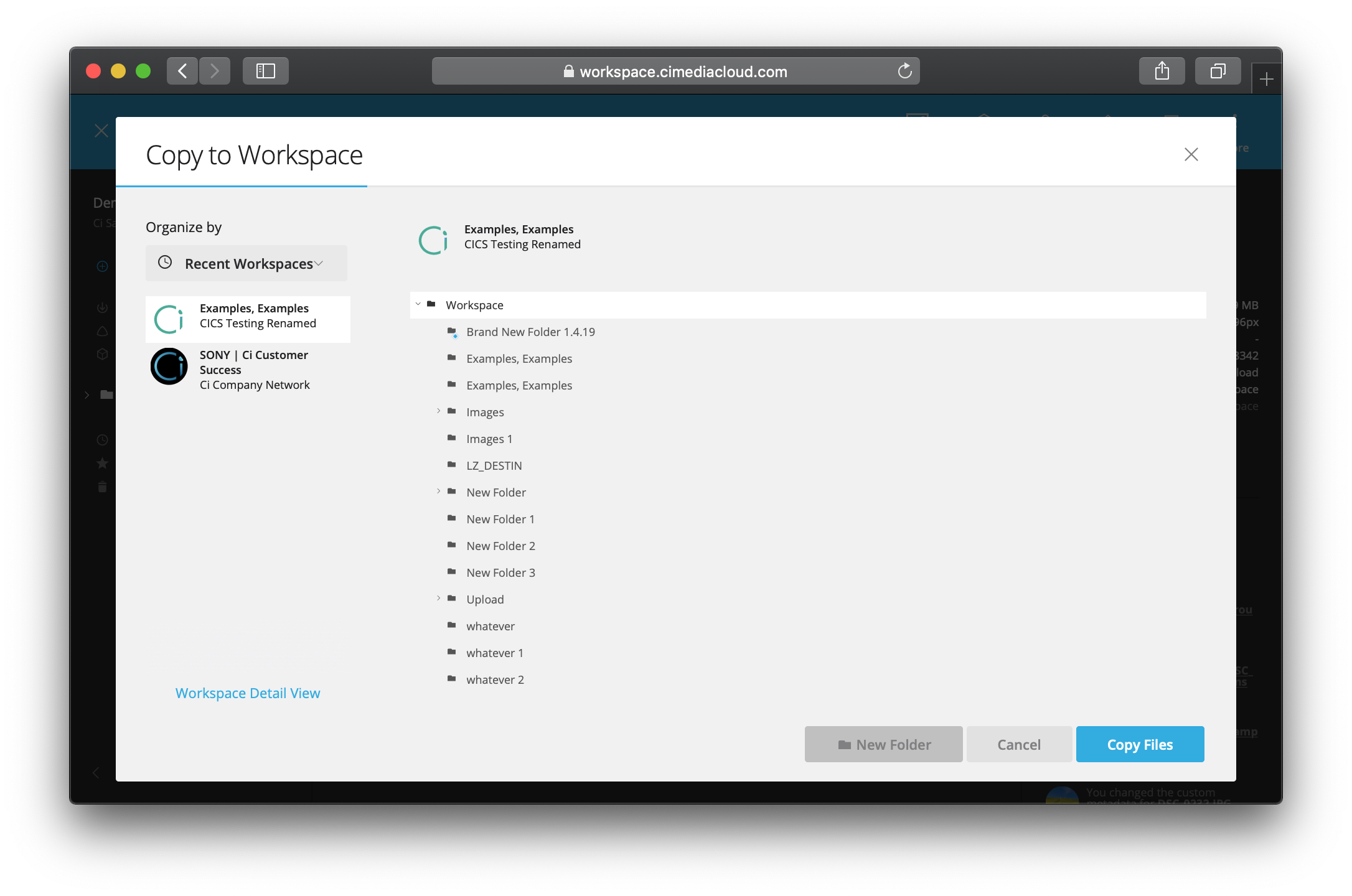 Figure 2: Setting a destination
There are three options to organize a list of available Workspaces: display recently accessed, sort by Workspace name or sort by Network name: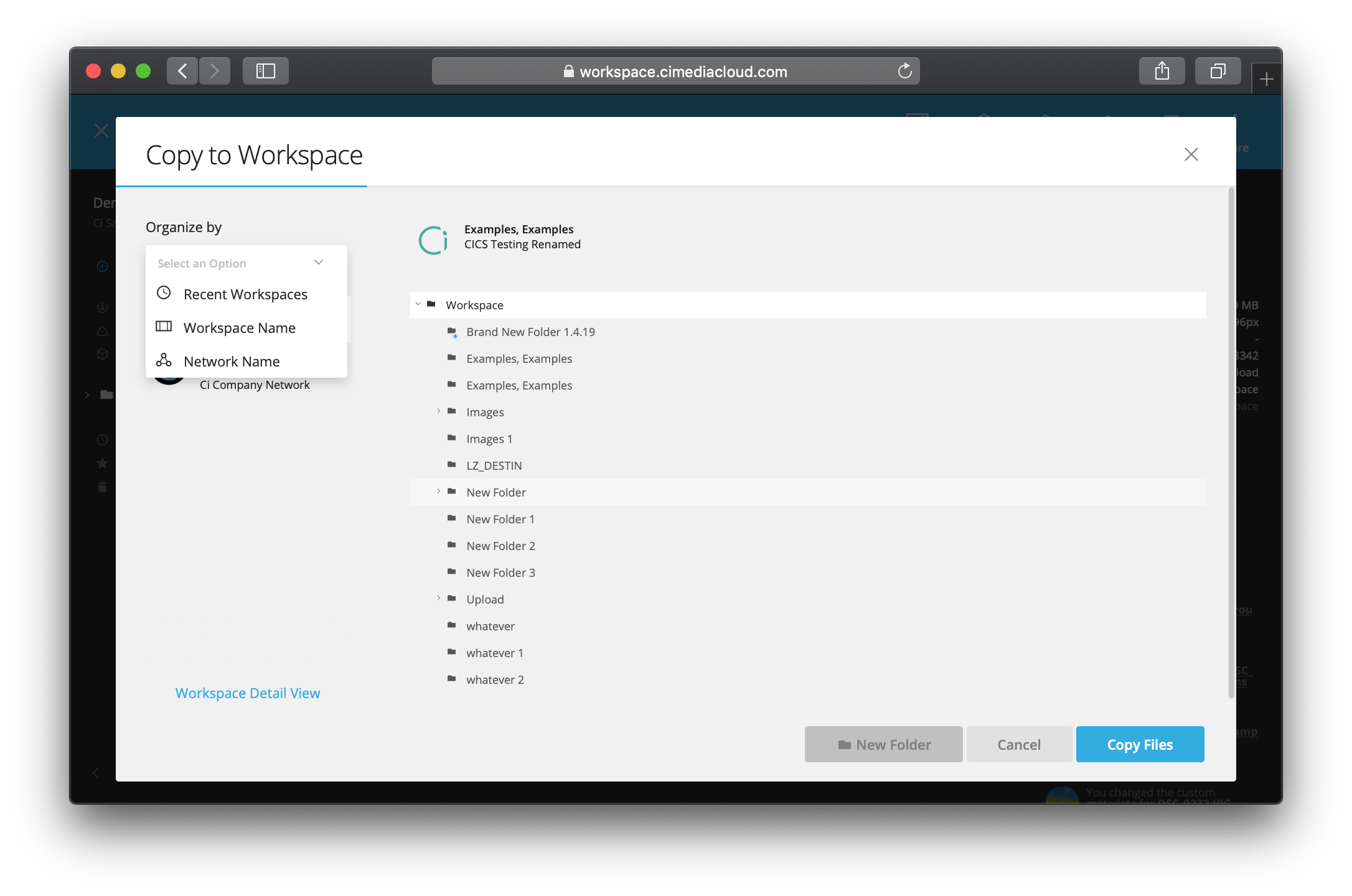 Figure 3: Organizing a list of available Workspaces
To see more specific details of each Workspace, such as available storage, date of creation or most recent activity date, click on "Workspace Detail View":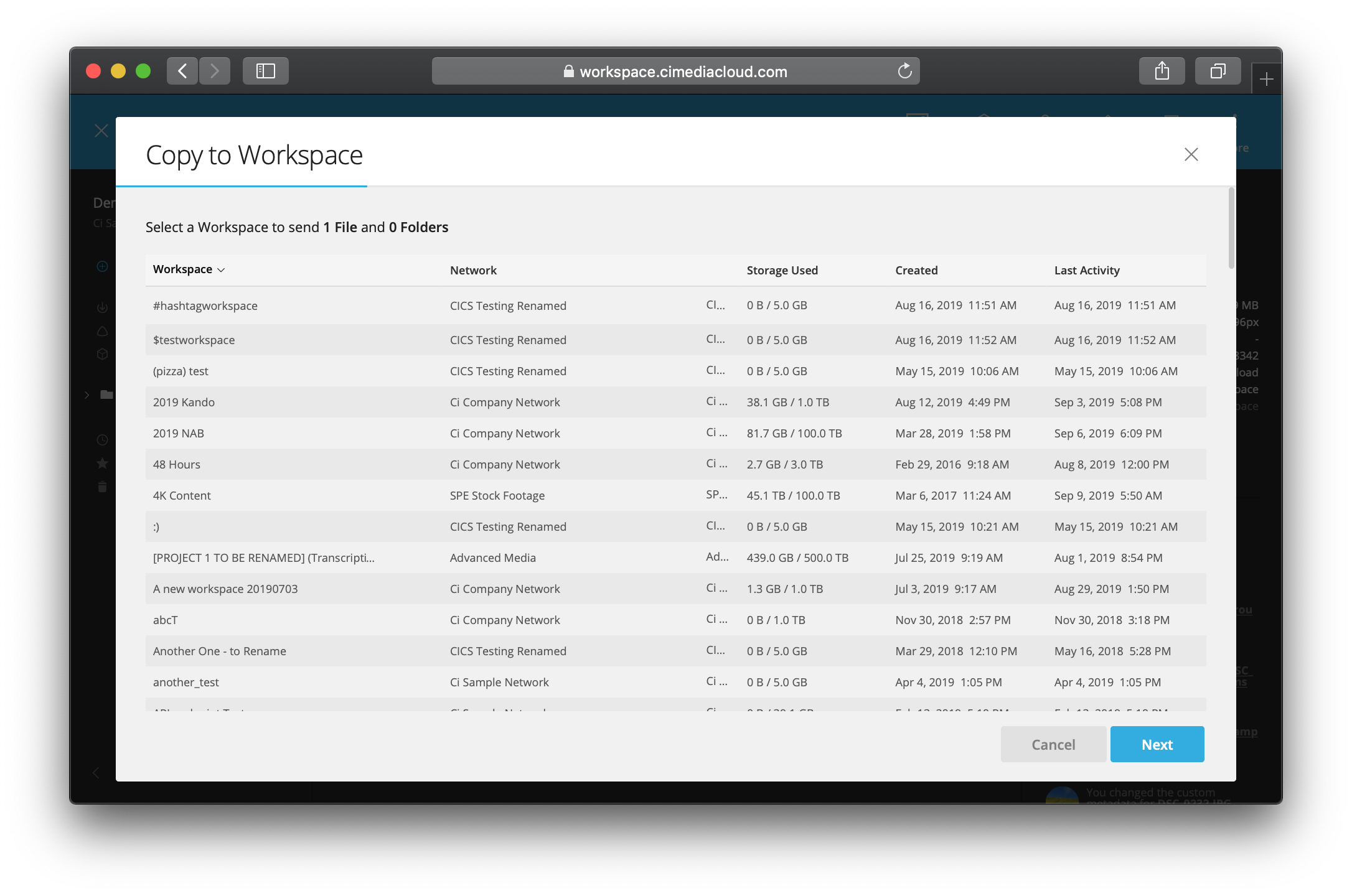 Figure 4: Workspace Detail View
To complete copying, the user just should click on the "Copy Files" button
For any additional questions, please reach out to the Ci Customer Success Team by submitting a request here in the Help Center.