To open a file in RoughCut application, the user has either to right-click on the file and then click on "Launch App" -> "RoughCut", or select the RoughCut app from the Action Bar: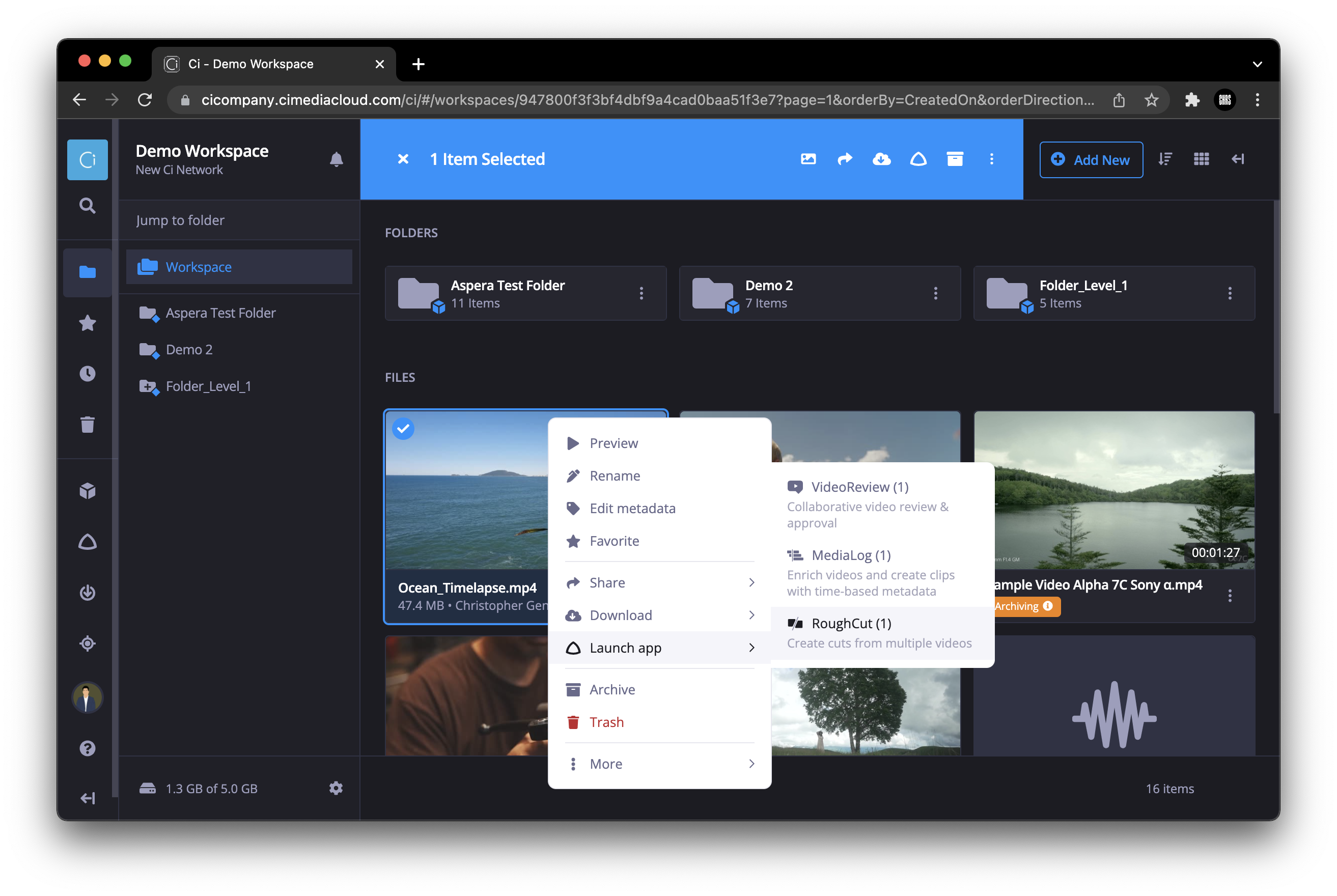 Figure 1: Opening file in RoughCut application
RoughCut UI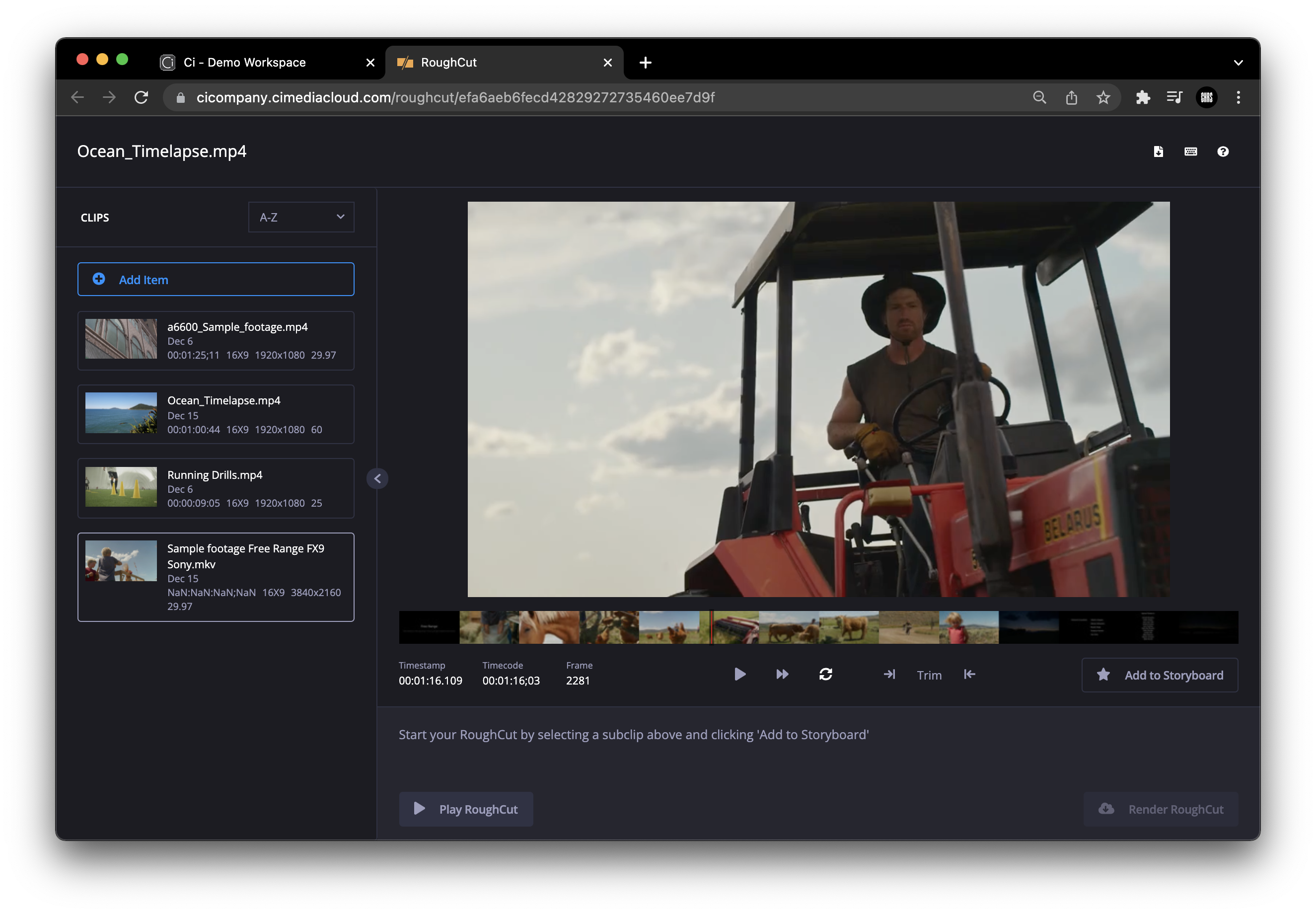 Figure 2: RoughCut user interface overview
Left well of the UI contains a stack of files and subclips, along with a search feature and the "Add Item" button.
There are also file specific details displayed: creation date, runtime, aspect ratio, video resolution and framerate;

Figure 3: File details
Creating a subclip/cut
Just below the video preview window, there's a filmstrip which allows you to trim subclips. It's fairly simple — click over the desired place on the filmstrip, adjust a frame using left/right arrow buttons on your keyboard and click the

control button to specify the subclip's first frame.
Likewise, find the last frame of your subclip and click the

button .
Once you're satisfied with your selection, click the "Add to Storyboard" button. A subclip will be created.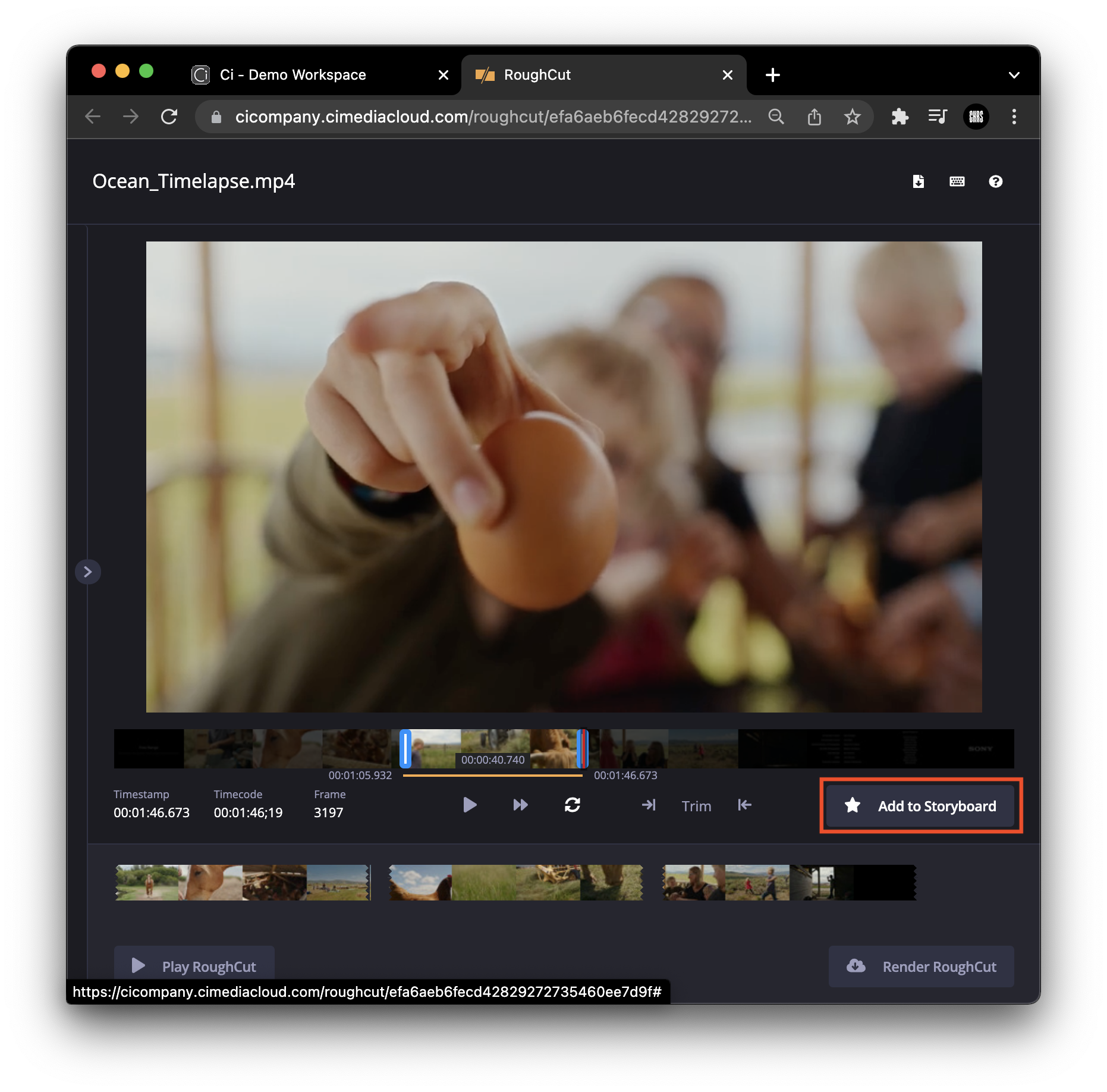 Figure 4: Creating a cut
Working with rough cuts
Newly created subclips are located in the bottom part of RoughCut view. By default, they are sorted by creation date — older ones on the left and most recent ones on the right. You can change this sequence by dragging the subclips over each other.
You can also delete subclips from the Storyboard.

Figure 5: Storyboard
Once you are done with arranging the subclips sequence, click on Play Rough Cut to preview the resulting video.
If you're OK with the results, click "Render RoughCut" (Ci will create an MP4 file and locate it in a Workspace of your choice) and/or send Content Browser Mobile EDL for hi-res trimming to your email.
Export EDL
Ci currently allows you to export the results of your RoughCut session to Final Cut Pro 7, Final Cut Pro X, Adobe Premiere, Avid Media Composer EDL and Send to CBM. In order to do that, click the Export button in the top right corner of RoughCut view and select an export format.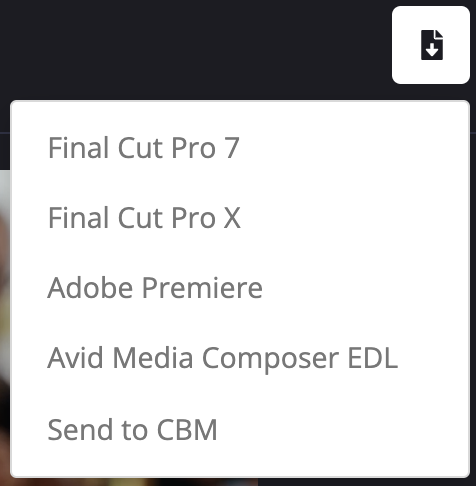 Figure 6: Export options
For any additional questions, please reach out to the Ci Customer Success Team by submitting a request here in the Help Center.