A quick preview is available once the user hovers over a video file thumbnail. The red anchor delimits the frame consistency:
Figure 1: Quick Preview
To preview a file, the user should click on its thumbnails and then either click on Preview option in the Action Bar or right-click and then click on Preview. Even simpler, double-click on the thumbnails to trigger a preview: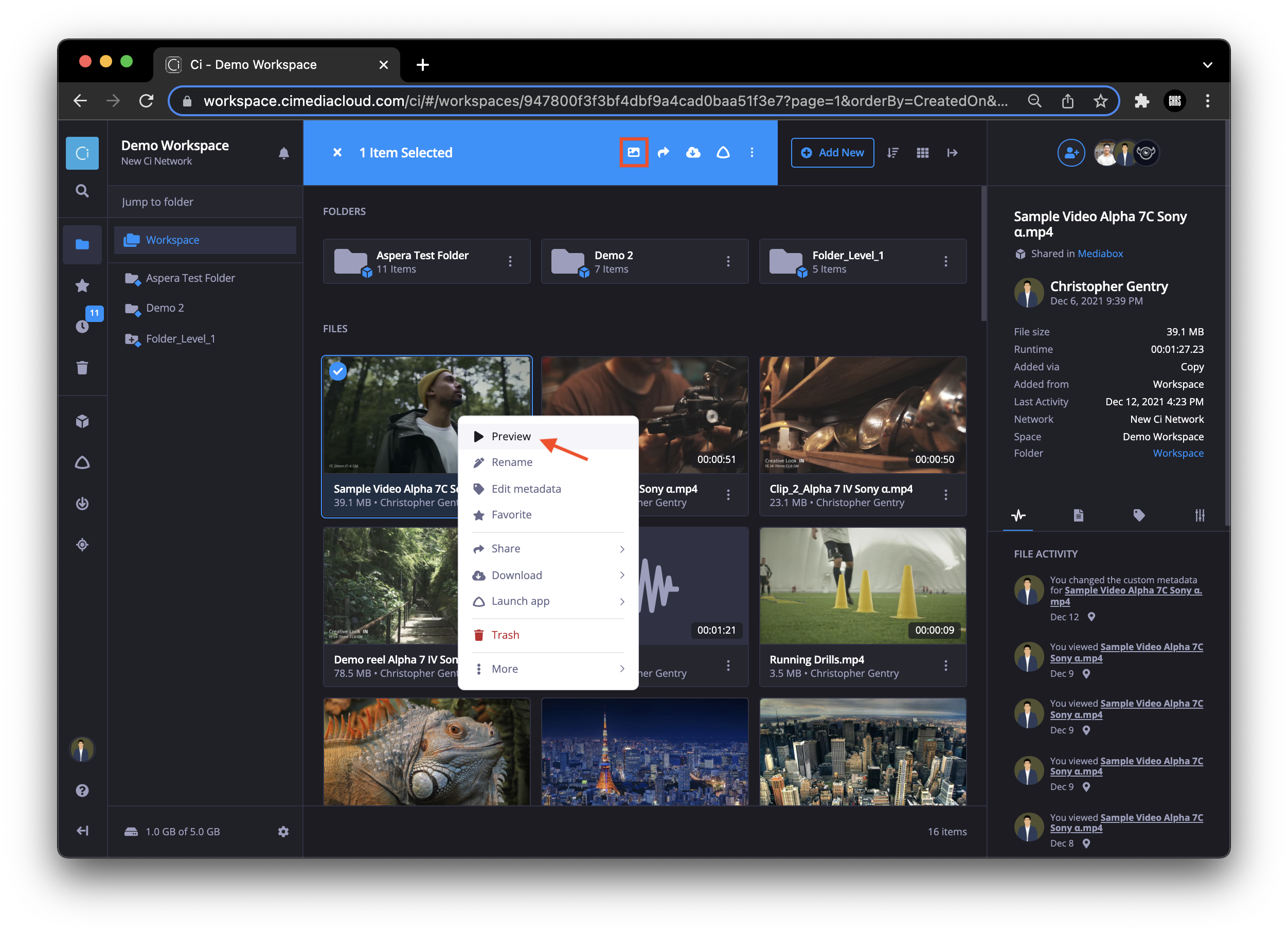 Figure 2: Open Preview options
A preview player will then launch. The Preview Player controls are located near the bottom-left corner of the player. The bottom-right corner of the player are tools for Smart Clipping, audio meters, frame tools, crop guides and others.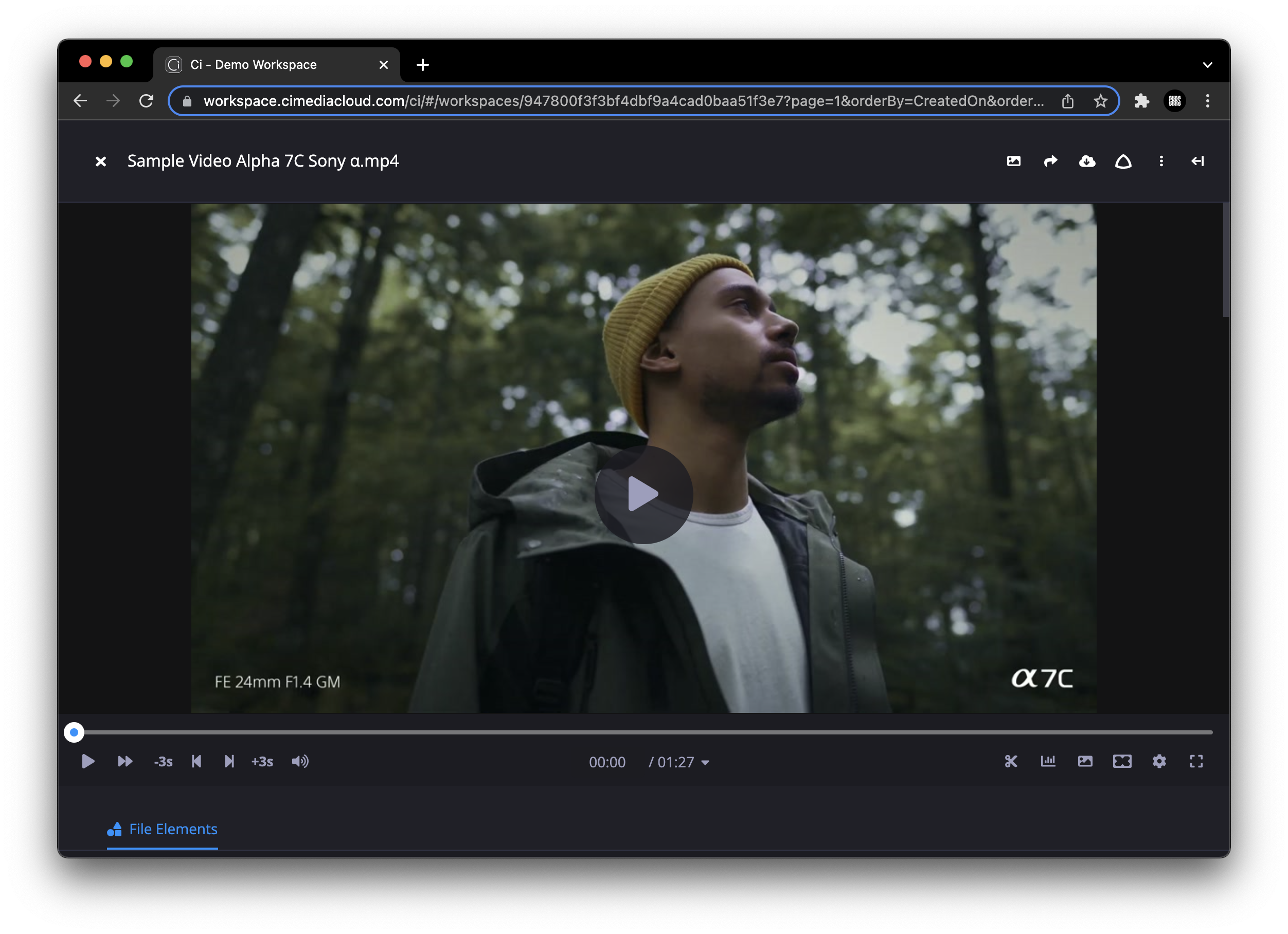 Figure 3: Preview player
Besides player controls, the preview player page offers a number of options to be applied to the previewed file: you can mark it as "Favorite", open with VideoReview or ImageReview (depending on the type of file), send in a MediaBox, download, delete, etc.
Stream quality defaults to HD, if an HD preview proxy is available, otherwise it will default to highest quality of the standard preview proxies. In the image below, using standard preview proxies, the default is then the SD+ which is a 540p resolution. The user can toggle between available stream qualities at any time by clicking the Cog icon in the bottom-right corner of the player: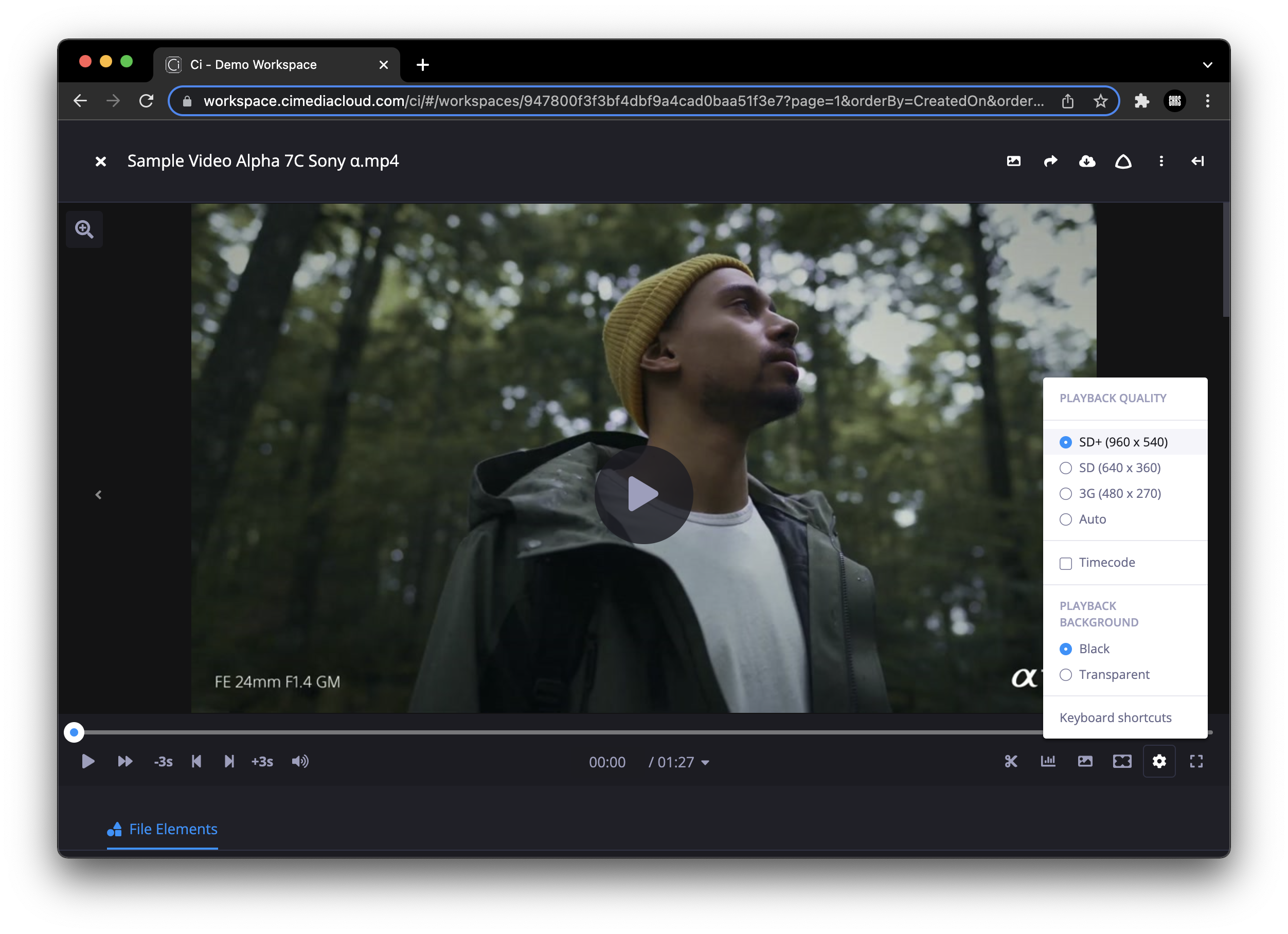 Figure 4: Available preview qualities
By clicking on the View Details icon in the top right corner of the preview player the user will be able to see additional file information, such as Technical Metadata, CustomMetadata, File Notes, and File Activity: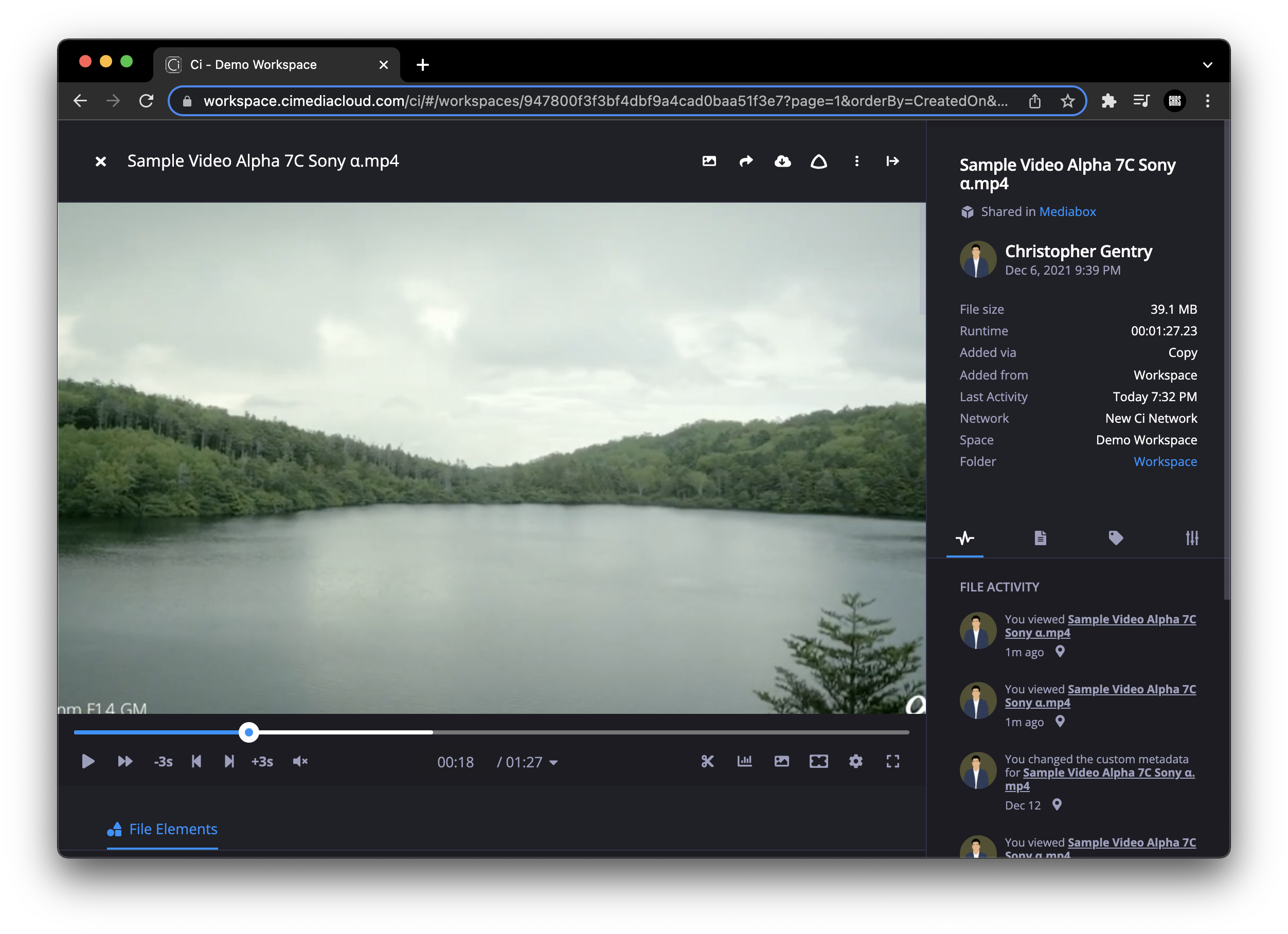 Figure 5: File details are shown to the right of the preview player
File Elements
By scrolling the page down, the user will be able to see File Elements.
Elements (subject to subscription) is a service that gives Ci users access to additional elements of a video file, such as custom renders, different flavors of preview proxies, thumbnails of different sizes, video tech metadata (XML), video filmstrips (JPG) and video waveforms (TXT).
The Elements are created automatically when a video file is uploaded to Ci and available immediately for a user to view or share.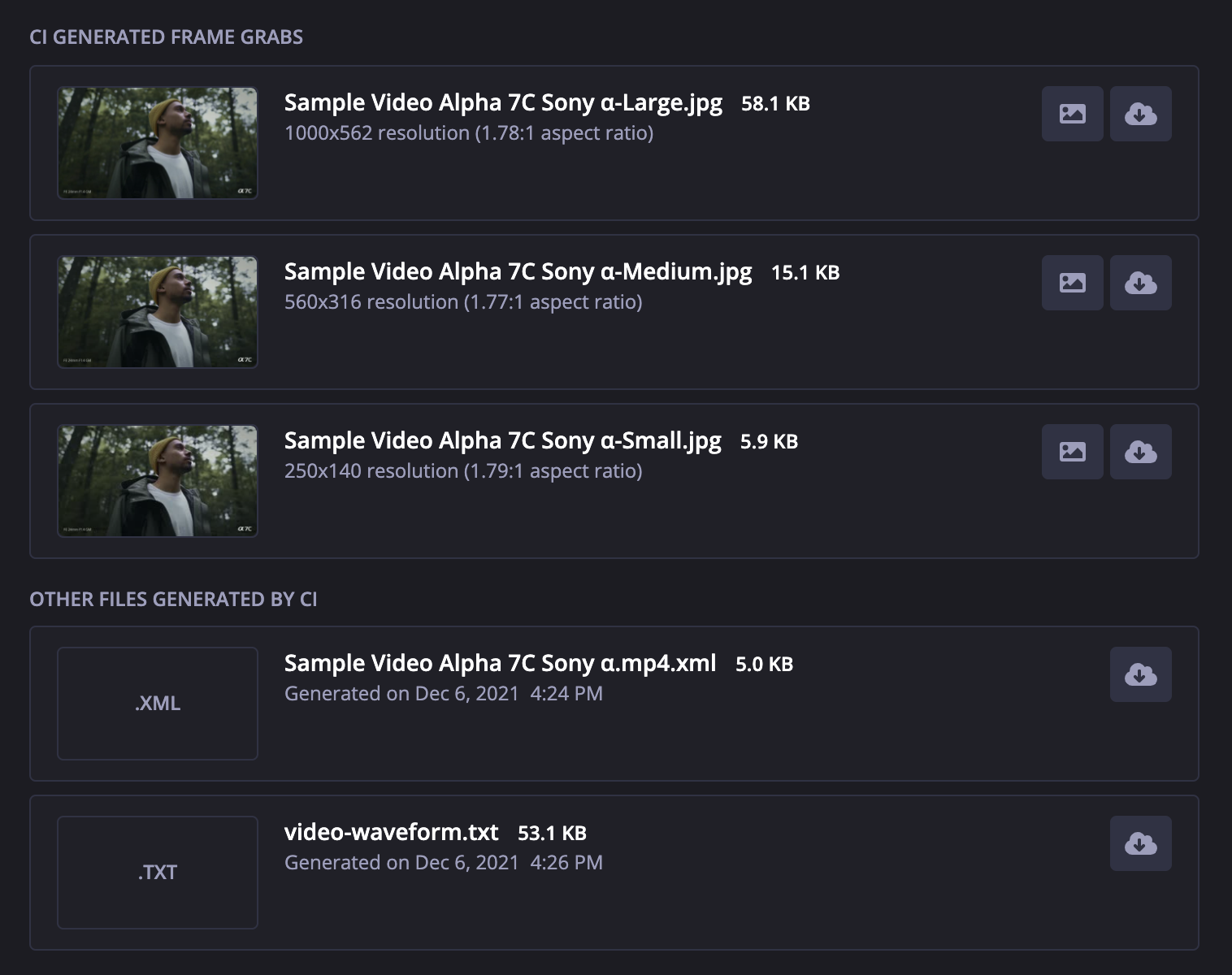 Figures 6 and 7: File Elements
You can share Preview Elements via MediaBox. Click on the Share icon on the top of the page, and select "Share in new MediaBox." In the MediaBox settings modal window opt-in to User can download Ci Generated Previews and Custom Renders: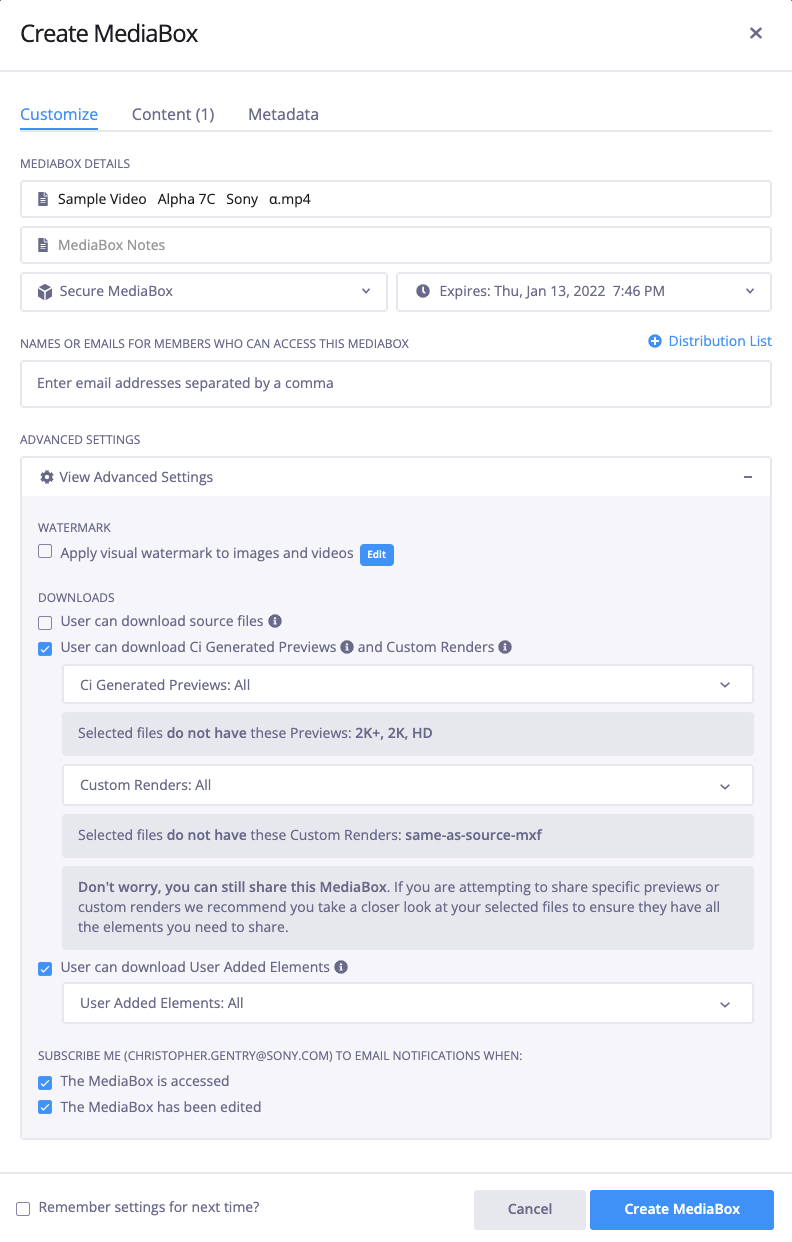 Figure 8: Sending File Elements via MediaBox
For any additional questions, please reach out to the Ci Customer Success Team by submitting a request here in the Help Center.