To add custom metadata to a file, simply right-click on a file, then select "Edit metadata" from the context menu. The user can also click on a file, then click on the "Custom Metadata" icon in the right part of the view, and finally select the Edit icon.: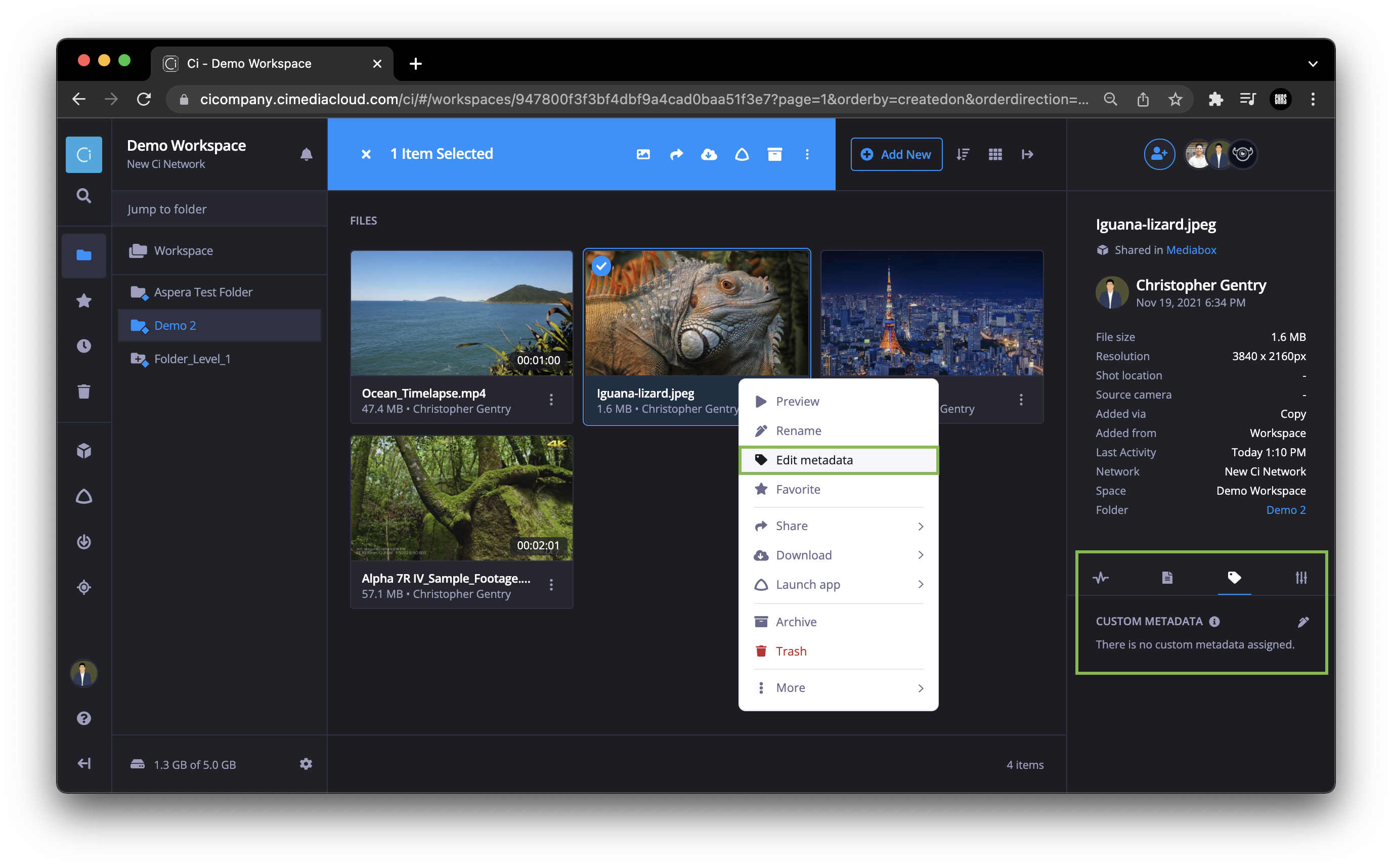 Figure 1: Custom Metadata tab
The user will be presented with the Custom Metadata tab within the Metadata modal box: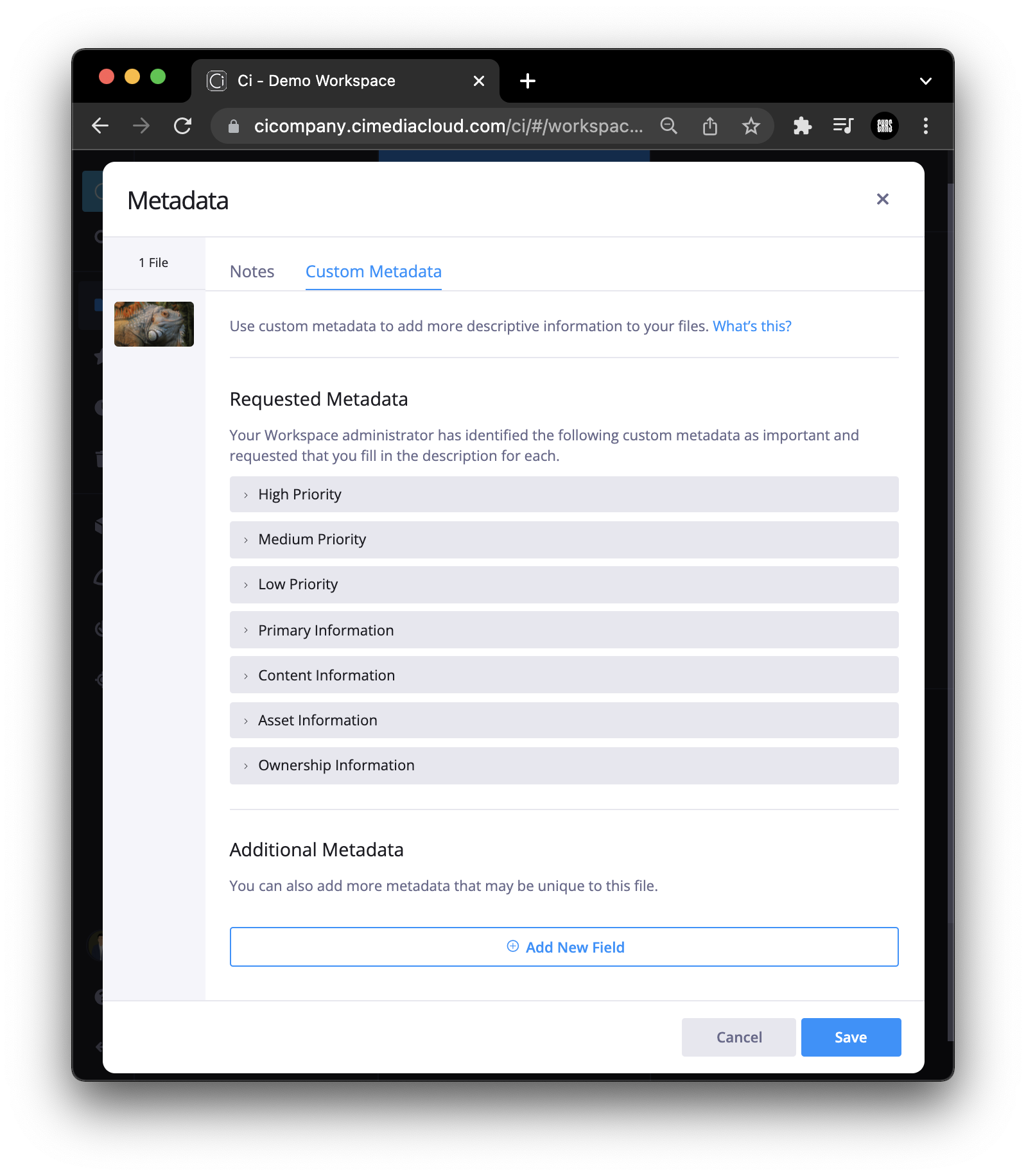 Figure 2: Custom Metadata modal window
The "Add New Field" button provides the user with capability to add more metadata fields.
As soon metadata get added, the user is able to see them in the Ci UI once the file is selected: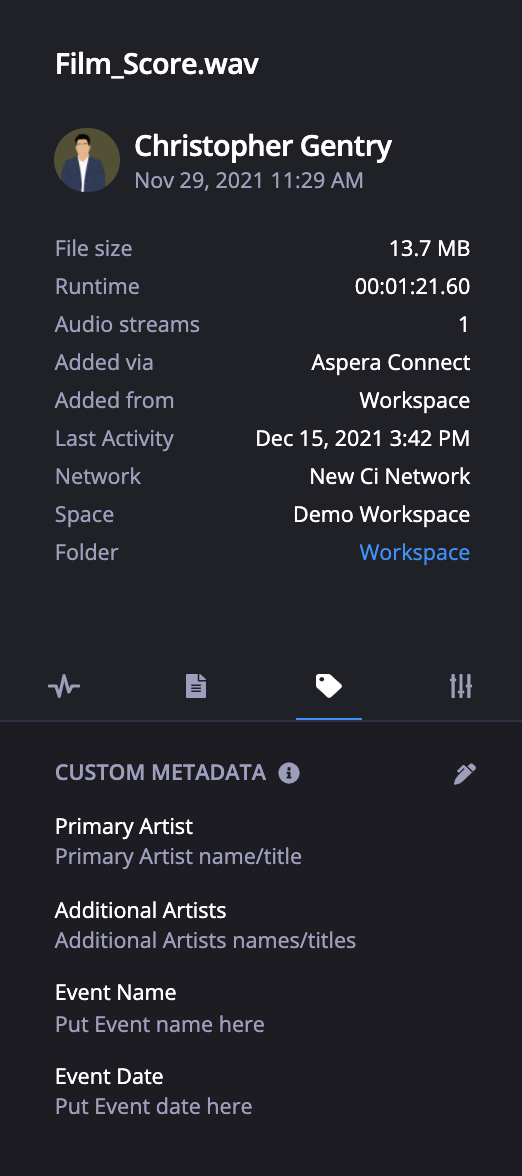 Figure 3: File's custom metadata
Metadata are also getting indexed and become searchable.
For any additional questions, please reach out to the Ci Customer Success Team by submitting a request here in the Help Center.