Depending on MediaBox settings, its recipient can have a number of options, such as preview, share, and download the content.
First, let's take a look at the MediaBox content page: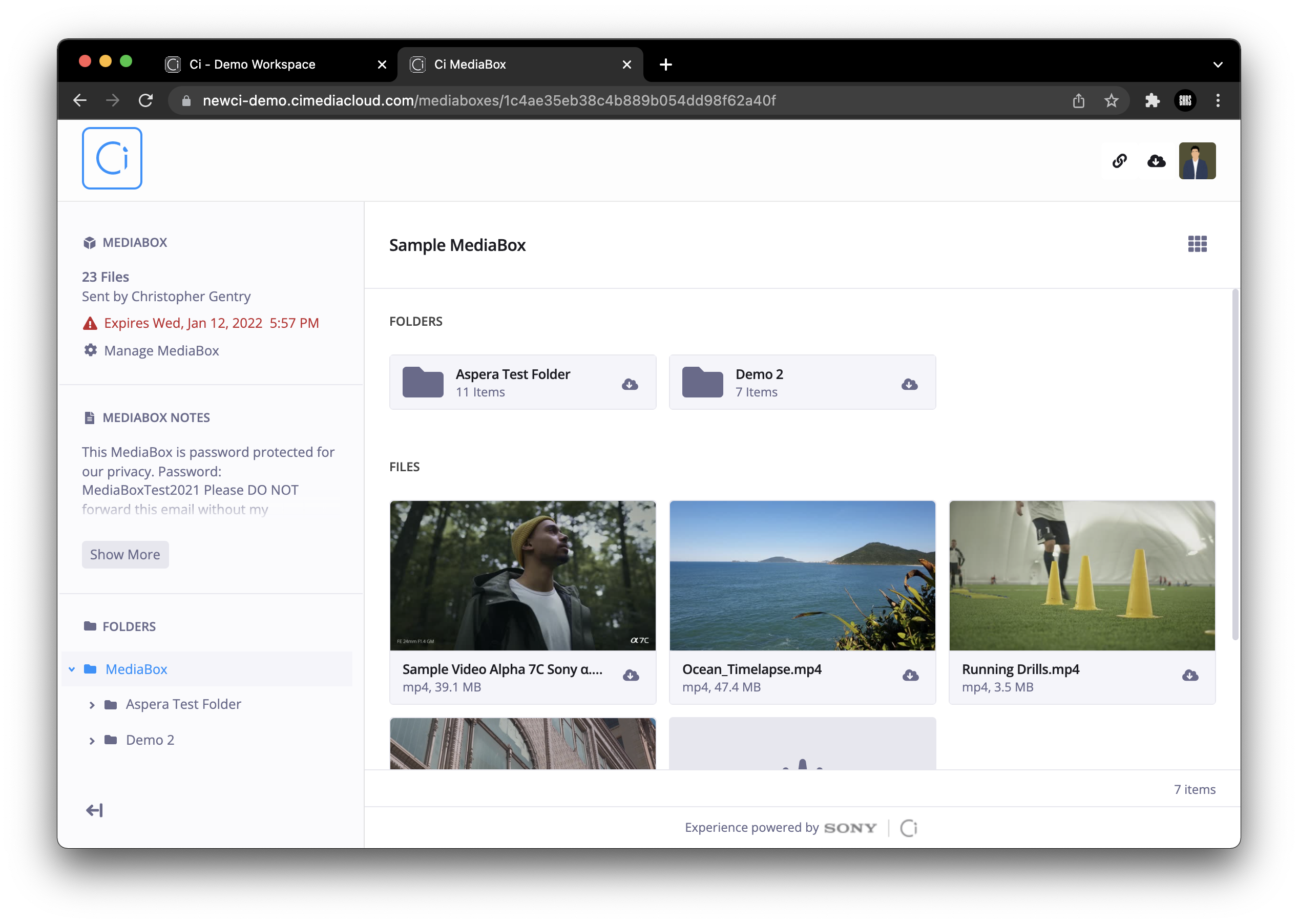 Figure 1: MediaBox content view page
In the left-side column there is the following information:
— MediaBox creator name and creation time;
— Number of files that the MediaBox contains;
— Expiration date;
— MediaBox notes (provided by the MediaBox owner, if any);
— Folders hierarchy, if any;
If a user also happens to be the MediaBox owner, they will also be able to see and use the "Manage MediaBox" button.
In the top-right corner of the view, there are options to retrieve the MediaBox link, download its whole content (utilizing Standard or Aspera download methods) or save it to a Workspace the user has access to. These options will only be available if the MediaBox owner allowed the download (See Figure 2.1).
Please note, that if a MediaBox contains folders, its whole content may only be downloaded with Aspera Connect (each individual file will still be downloadable via Standard download as well though):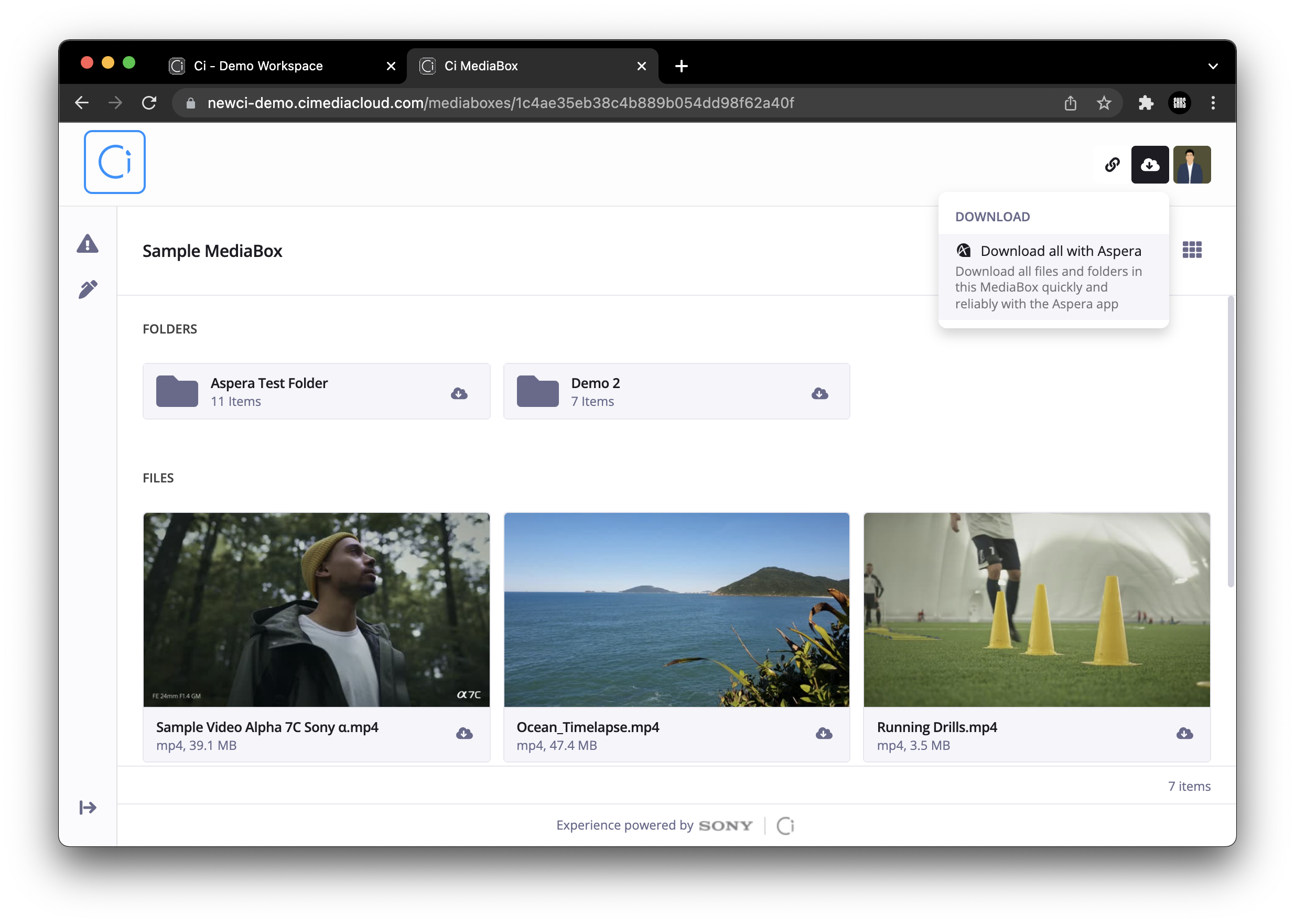 Figure 2.1: MediaBox download whole content option (with folders)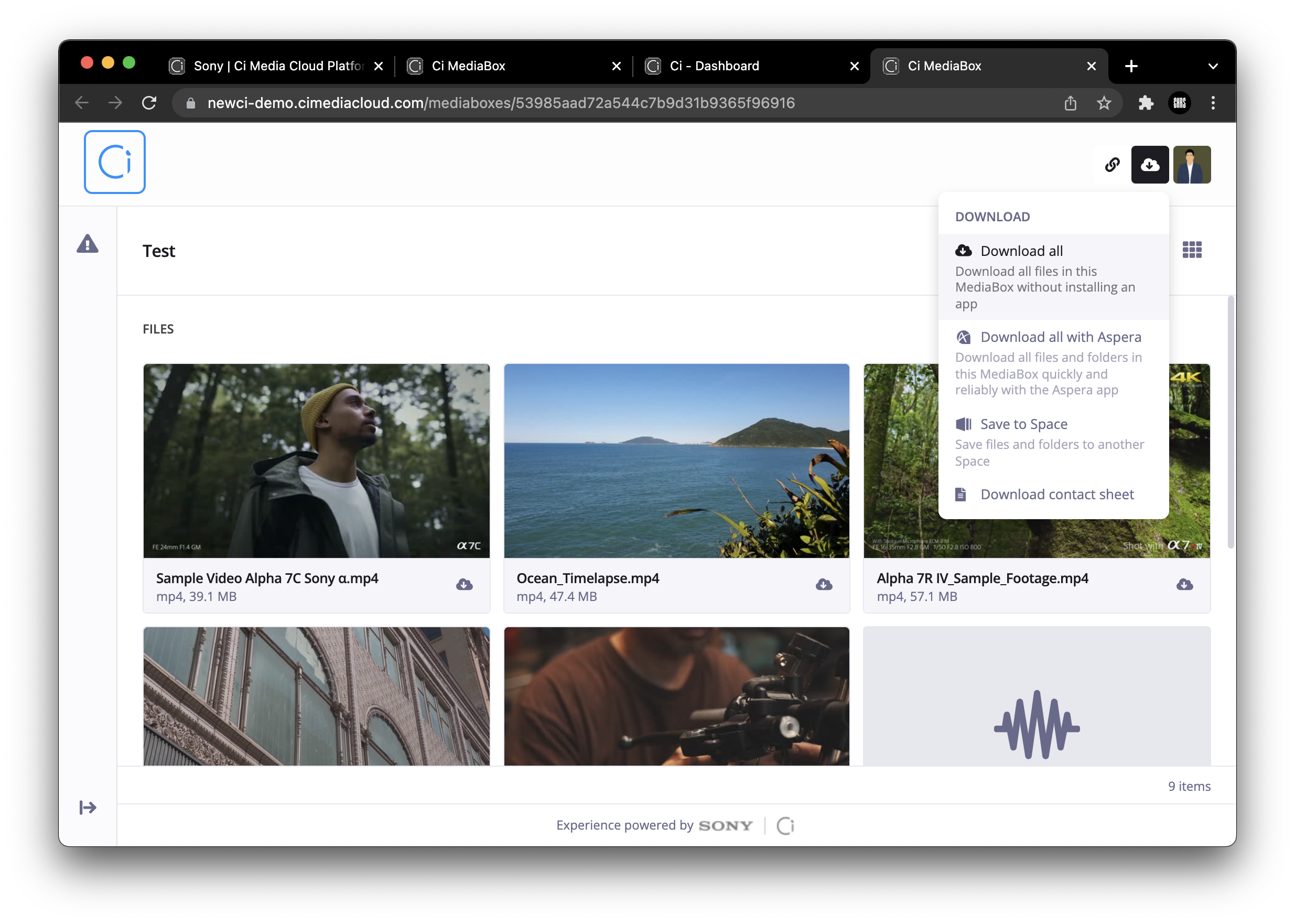 Figure 2.2: MediaBox download whole content option (files only)
Ci offers four ways of displaying MediaBox content:
— as Small thumbnails;
— as Medium thumbnails;
— as Large thumbnails;
— as a Detailed view: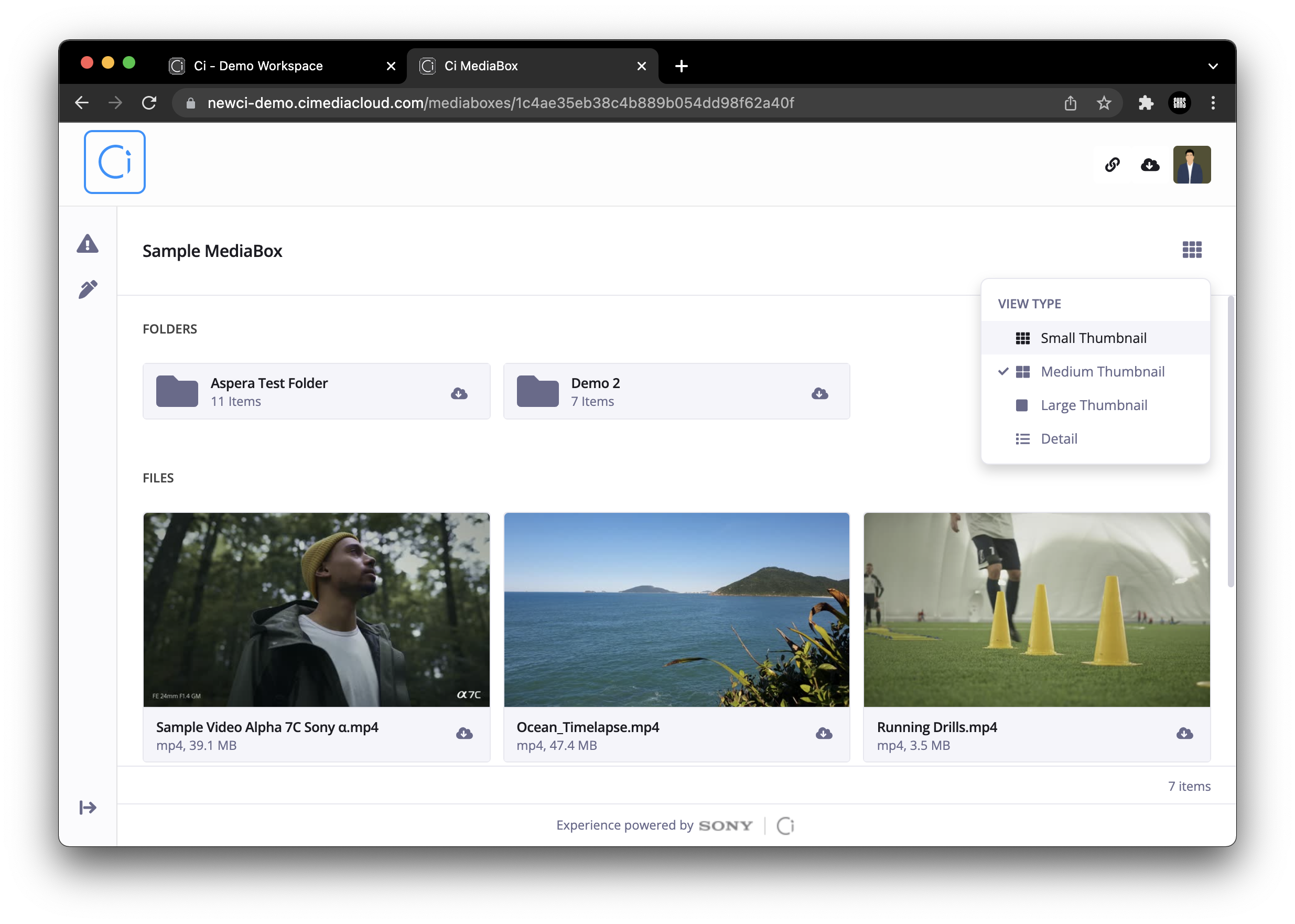 Figure 3: Switching MediaBox content view options
To preview the content, click on a file's thumbnail. You'll be redirected to a preview page: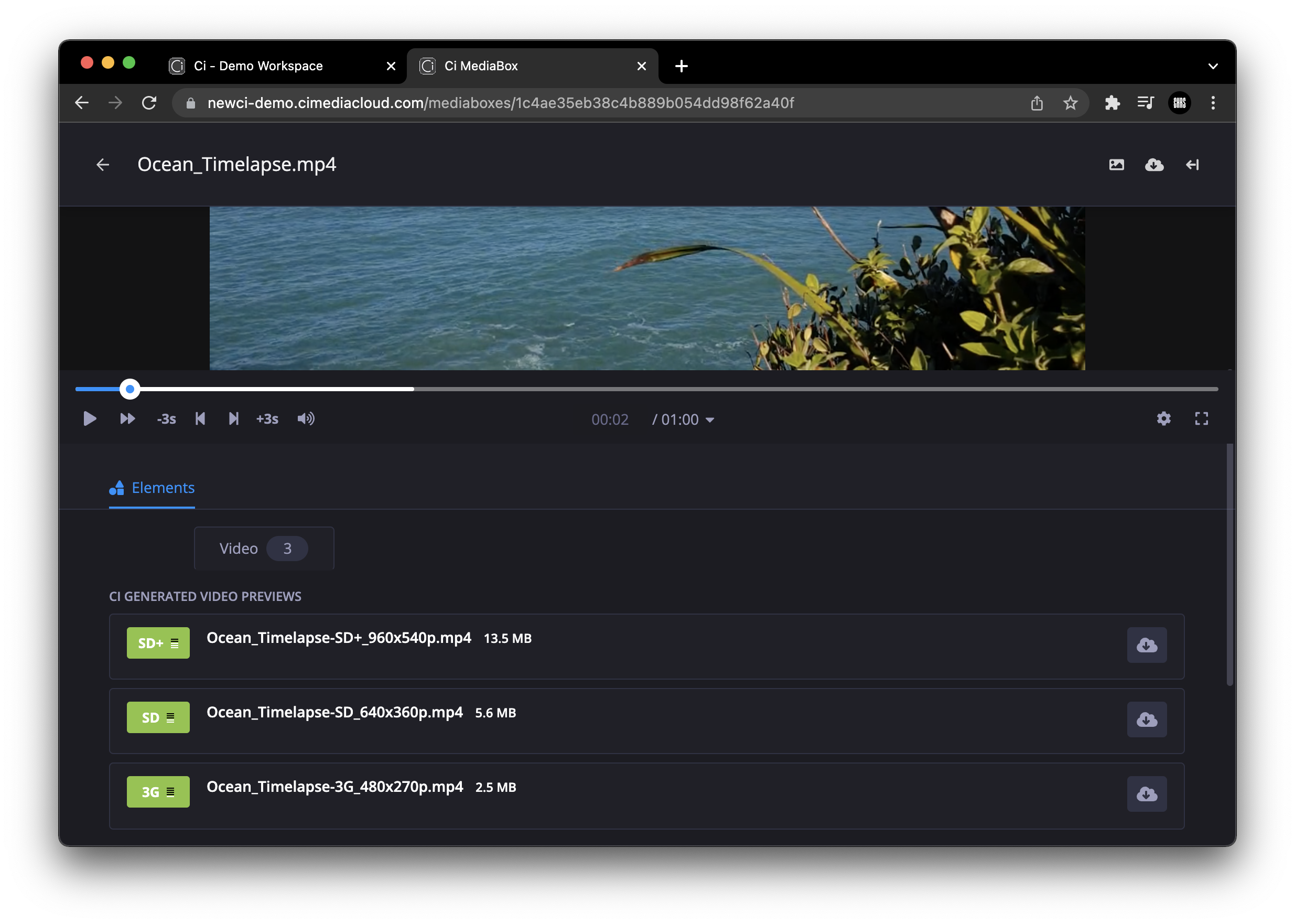 Figure 4: Preview files page
From this view, you'll be able to preview/playback whole content of the MediaBox, navigating between files by pressing Left/Right arrows from your keyboard.
The playback resolution for video files depends if download is enabled and which preview proxies are available. If download is enabled, then SD+ will play for standard proxies (3G, SD, SD+). If the premium proxies are available (HD, 2K, 2K+), then the default would be the HD. If download is not enabled, then it will be an HLS Adaptive playback. In this case, the highest quality is based on the user's bandwidth that is available and the proxies that are available for that file.
If allowed by MediaBox owner, you also can download source files (utilizing both Standard and Aspera download mechanisms), preview proxy files and Custom Renders (utilizing Standard download method).
Sharing active Live Streams via MediaBox
Active live streams can be shared securely with external partners and clients via MediaBox. Here's how to do that:
Once a live stream has begun, right-click on the file, hover over Share and select Add to existing MediaBox. Alternatively, you may also select the file and click the Share icon in the blue action bar and follow the same steps: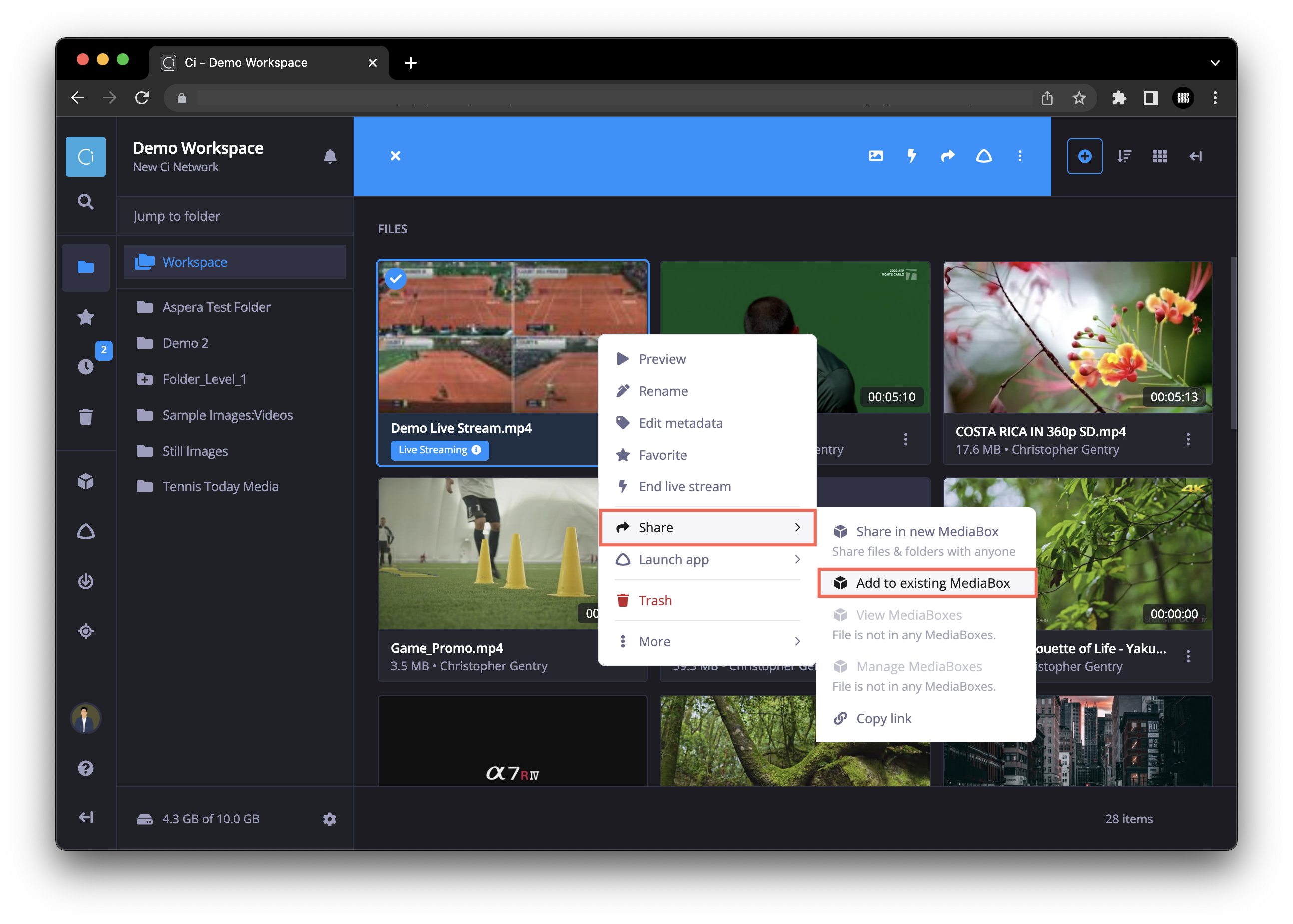 Figure 13: Adding live stream to a MediaBox
Select one or multiple MediaBoxes to share the live stream and click Add to # MediaBox: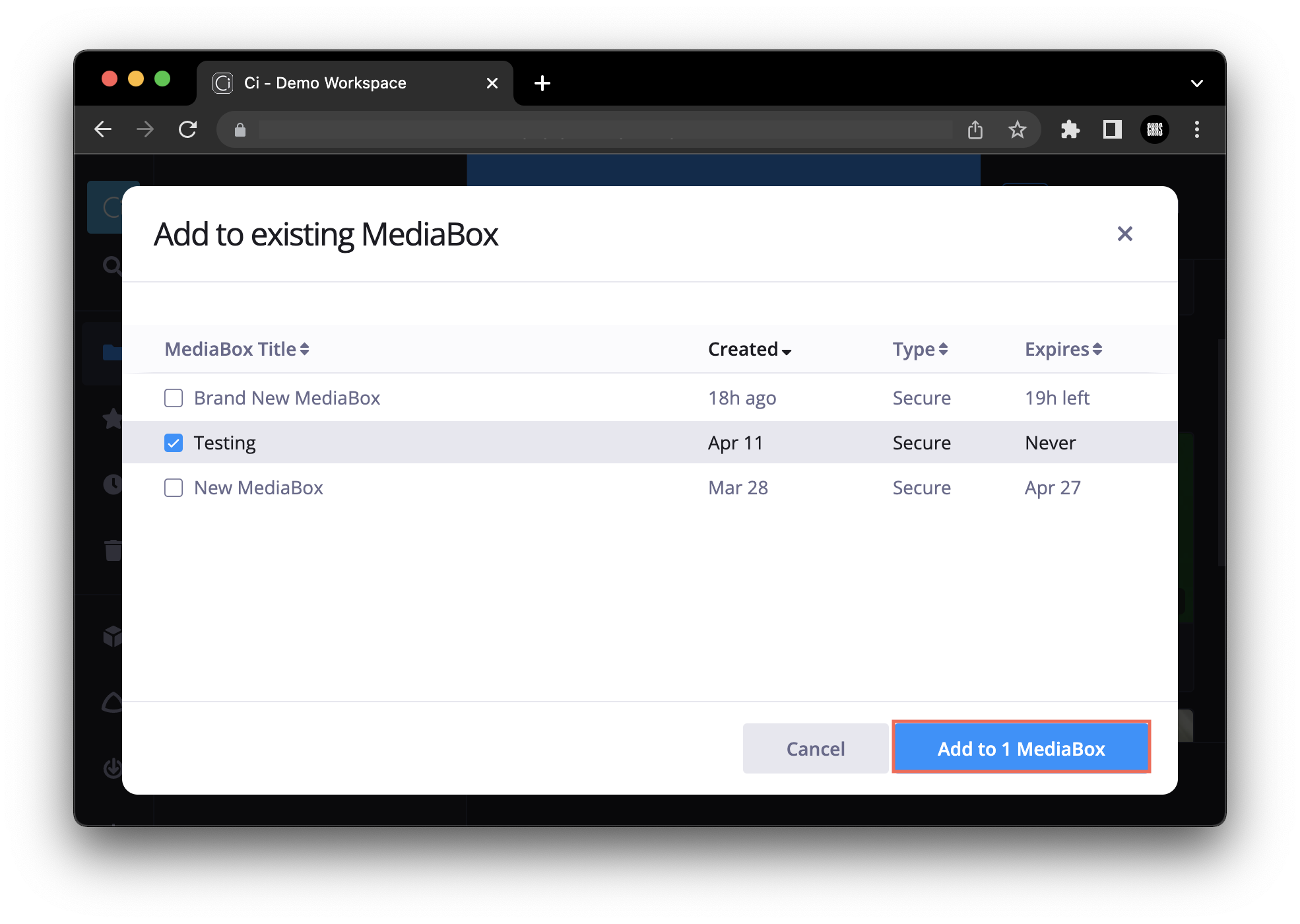 Figure 13: Adding to one MediaBox
Once the live stream has been added, navigate to the MediaBox page and open the MediaBox the stream was added to. You can either double-click the MediaBox or select the MediaBox and click View in the action bar:

Figure 14: Opening MediaBox
Notice that live preview thumbnails for live streams are displayed in the Player, Workspace folder view and MediaBox view: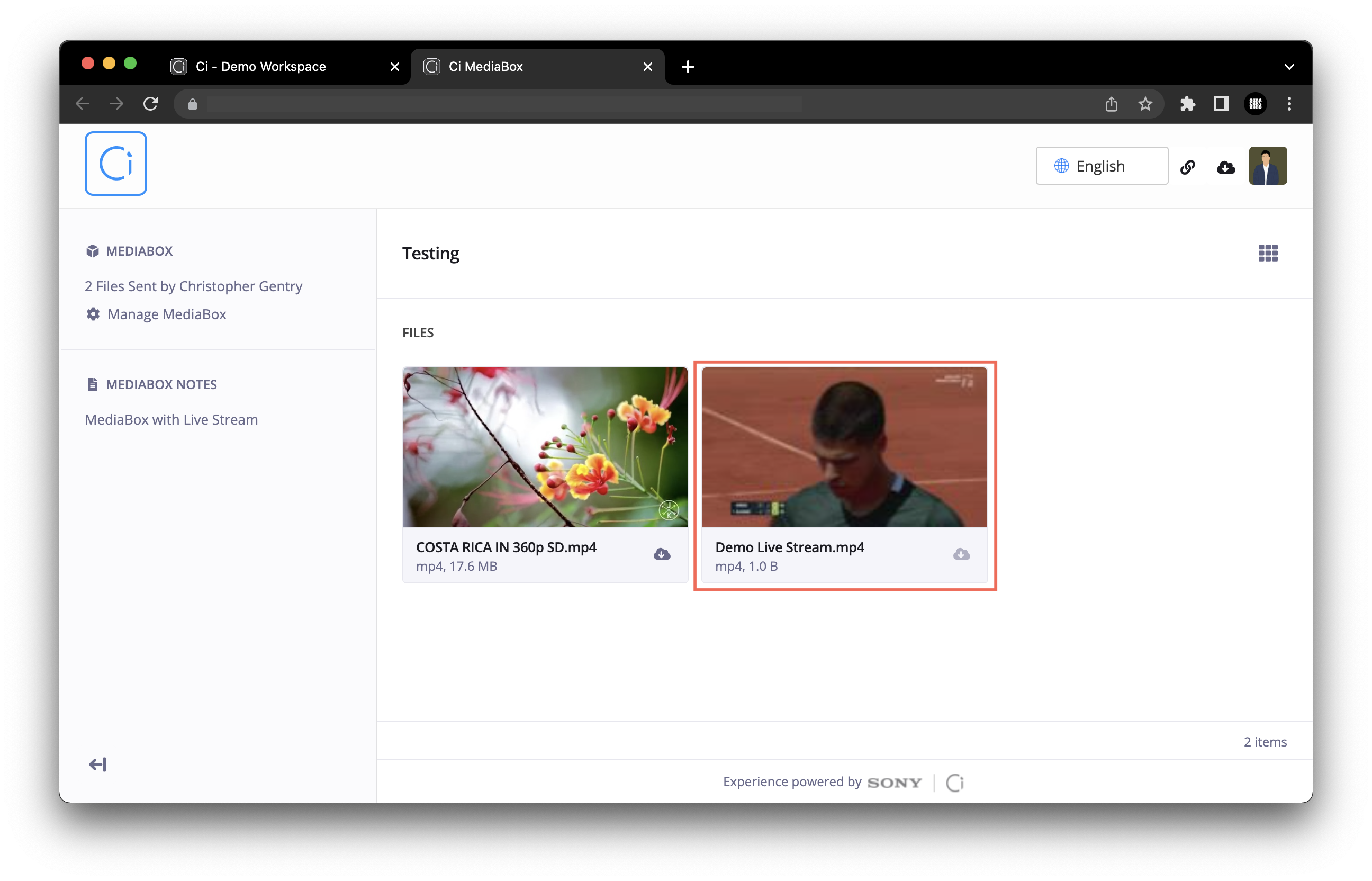 Figure 15: Live preview thumbnail
MediaBox recipients will be able to view the live stream in the Player simply by double-clicking the file: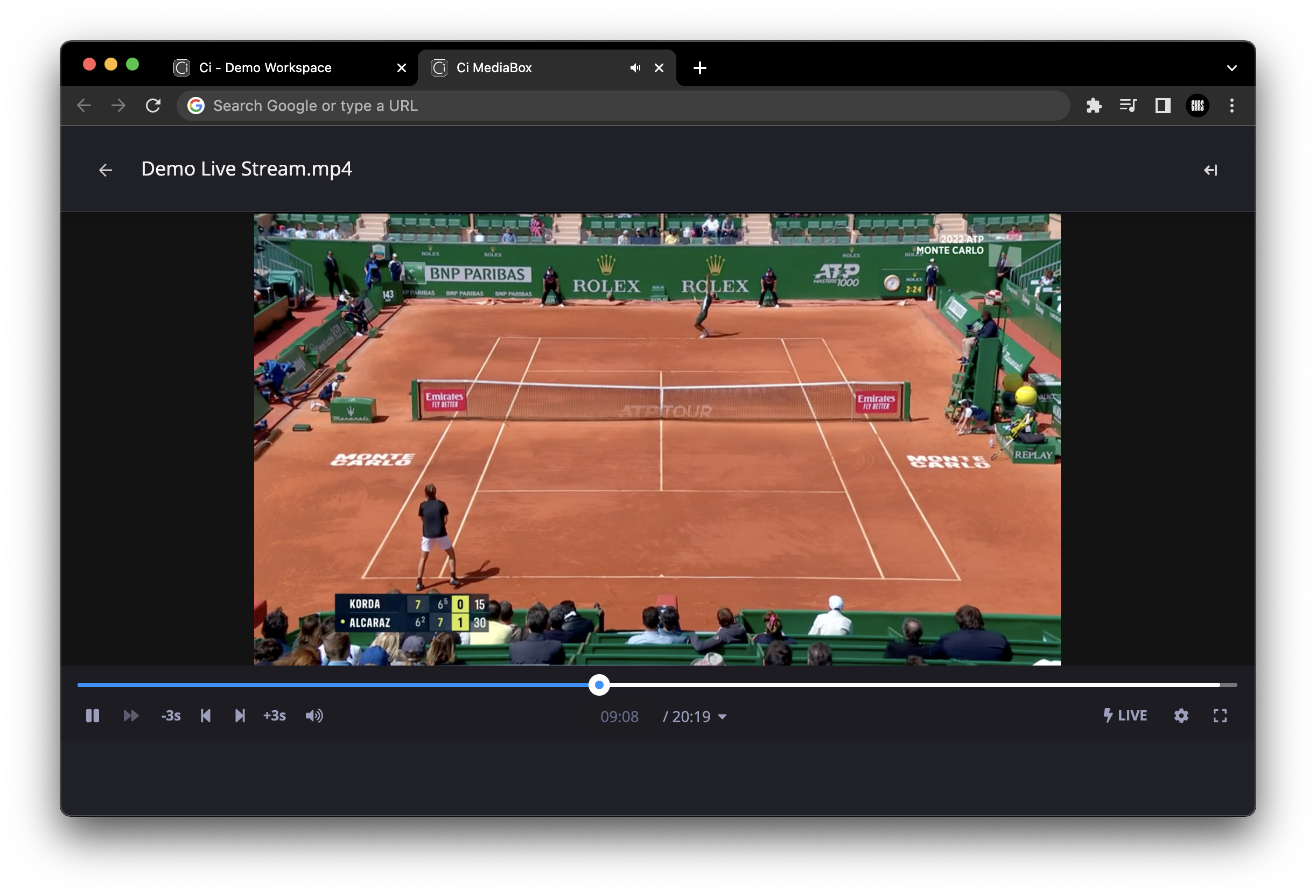 Figure 16: Viewing live stream via MediaBox
Once the steam has ended, the file will begin to process. Once the file has finished processing recipients will be able to download the file as long as MediaBox downloads are enabled.
For any additional questions, please reach out to the Ci Customer Success Team by submitting a request here in the Help Center.