Sharing folders provides a quick and simple way to create view only or view and download only shares without requiring massive administrator overhead: just share a folder in a MediaBox and invite the users who should have access. When creating a MediaBox, the folder share will default to view only. Using the Advanced Settings, it's possible to enable download options in the Send a MediaBox dialog if you want users to be able to download files from the folder.
When you share a folder in a MediaBox, the recipients have access to all files and subfolders in the shared folder. The following example contains three levels of folders. Sharing Folder_Level_2 shares the contents of that folder and the Folder_Level_3 subfolder in the MediaBox, but the parent — Folder_Level_1 — is not shared.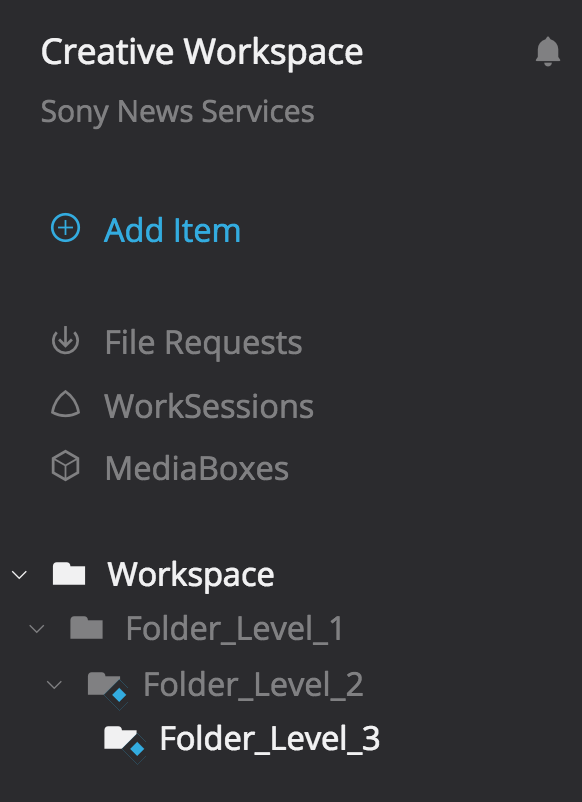 If you add or delete files in a shared folder, those changes are automatically reflected in the MediaBox.
For more information, please see Folder Share in a MediaBox.