"I'd like to add a watermark to my video. How can I do that?"
When you create a MediaBox to share a video, you can choose to add a visual overlay text watermark to all video clips in the MediaBox.
In the Send a MediaBox dialog, select the Show visual watermark (videos only) check box and click the Edit link.

In the Watermark dialog, you can edit your text, adjust its visibility, and change its position in the preview frame.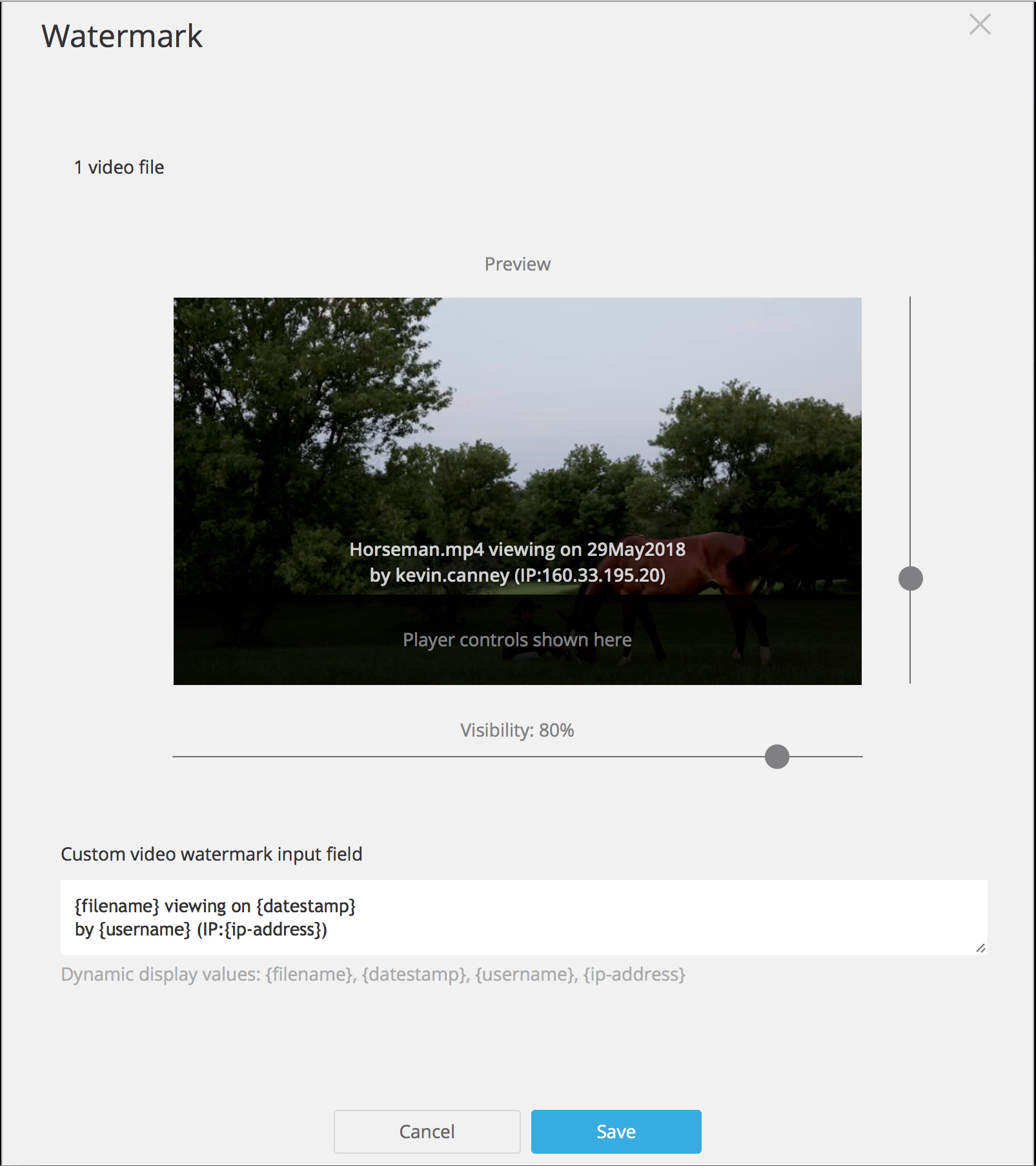 There are four tags that allow you to leverage system identified information about each particular video: Filename, Date stamp, Username (if logged in) and IP Address. These can be moved around and the text modified.
Visual Overlay Text Watermarking currently is a watermark overlay that works on laptop & desktop computers, but is messaged to use such devices if viewed on mobile devices.
For more information about using a MediaBox, please see How to Use a MediaBox.
For more information about email alerts and watermarking, please see Configuring Email Alerts.