"I need files from contributors, but I don't want them to have access to my workspace. Can I restrict users to only uploading files?"
Ci provides features that achieve needed functionality, without complex administration. Just set up your Workspaces, invite your team members so they have access to the files they need, and let them get to work. However, if you need to receive files from contributors who aren't team members, you can use File Requests.
A File Request allows you to request files from contributors who do not have to be a member of your Ci Team Workspace: when you need content to be contributed, create a file request, and you can send contributors an email or provide a link that they can use to add files to your Workspace without accessing the Workspace itself.
When contributors click the link in the file request email or visits the shareable link, they see only a simple interface that they can use to upload files: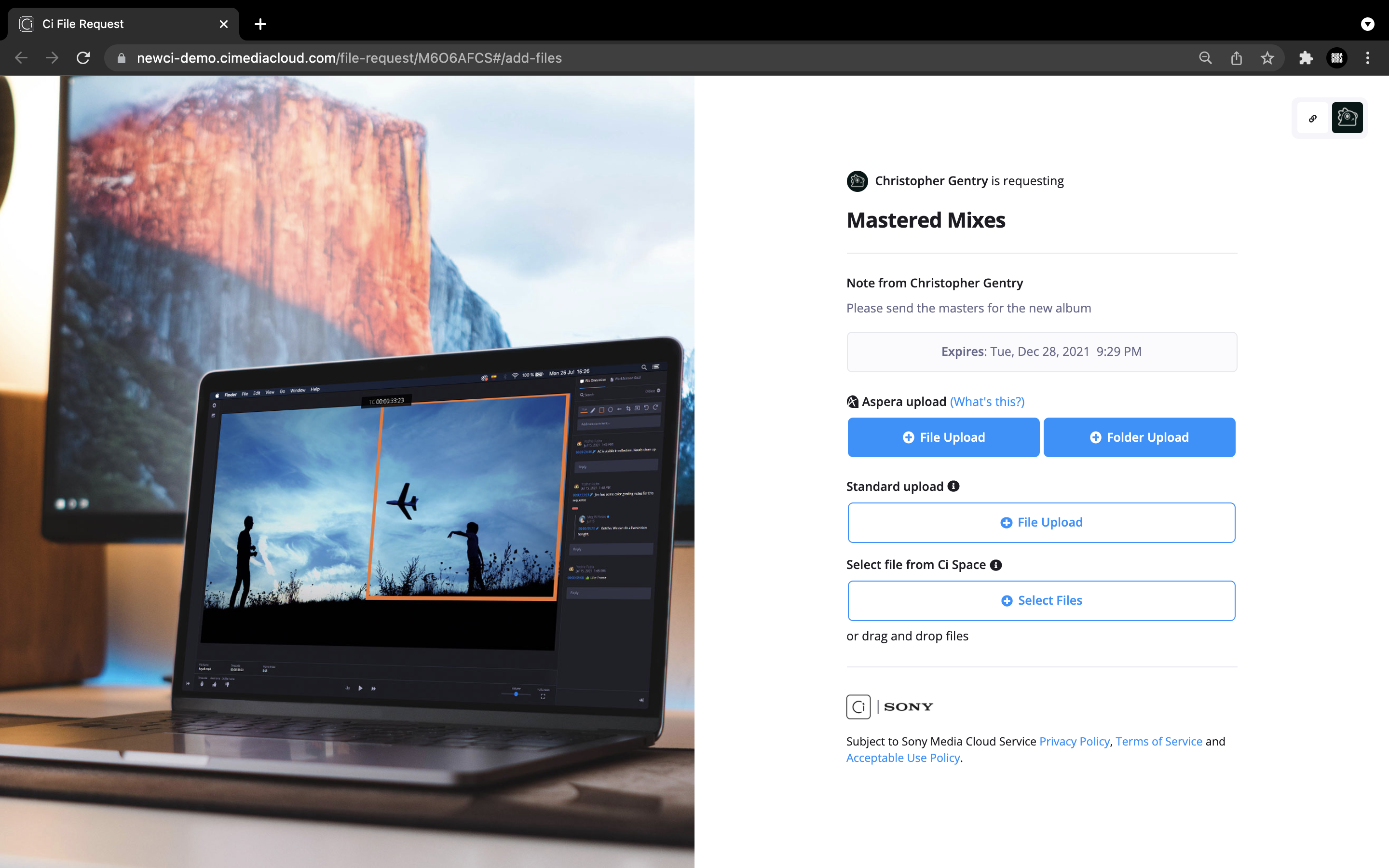 For more information about creating file requests, please see the User Guide article Create File Requests.
For any additional questions, please reach out to the Ci Customer Success Team by submitting a request here in the Help Center.