You can invite users to Workspaces in order to collaborate using the suite of cloud-based applications and shared files. To do so, click the Ci logo in the upper-left corner of the UI, hover over the desired Workspace and select the Cog icon to manage the space: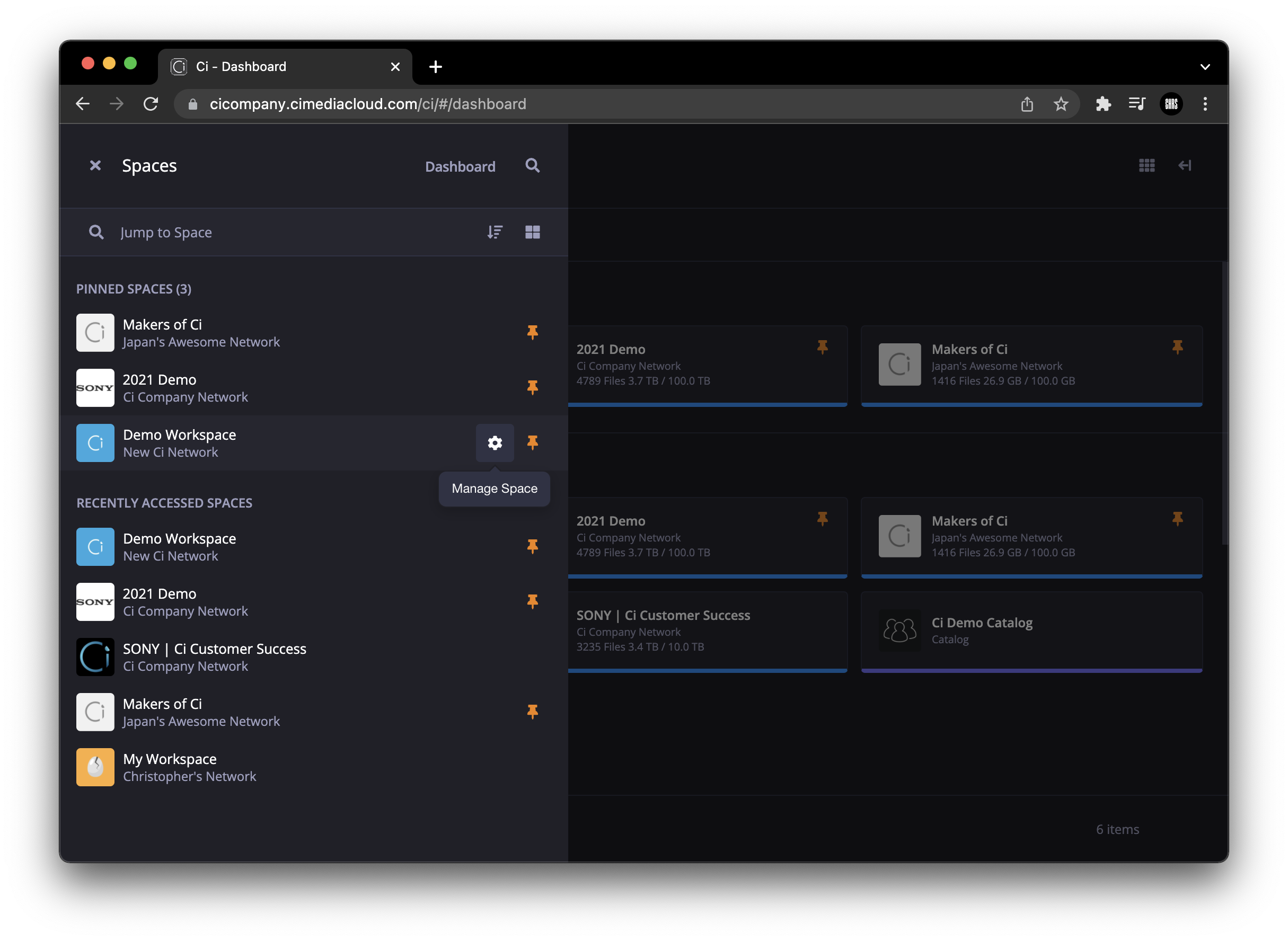 Figure 1: Navigate to Manage Space
Click the members tab and select "+ Add Members" and type in an email address of Ci user you want to invite. If the user is in your Contact List, name suggestion will come up as you are typing: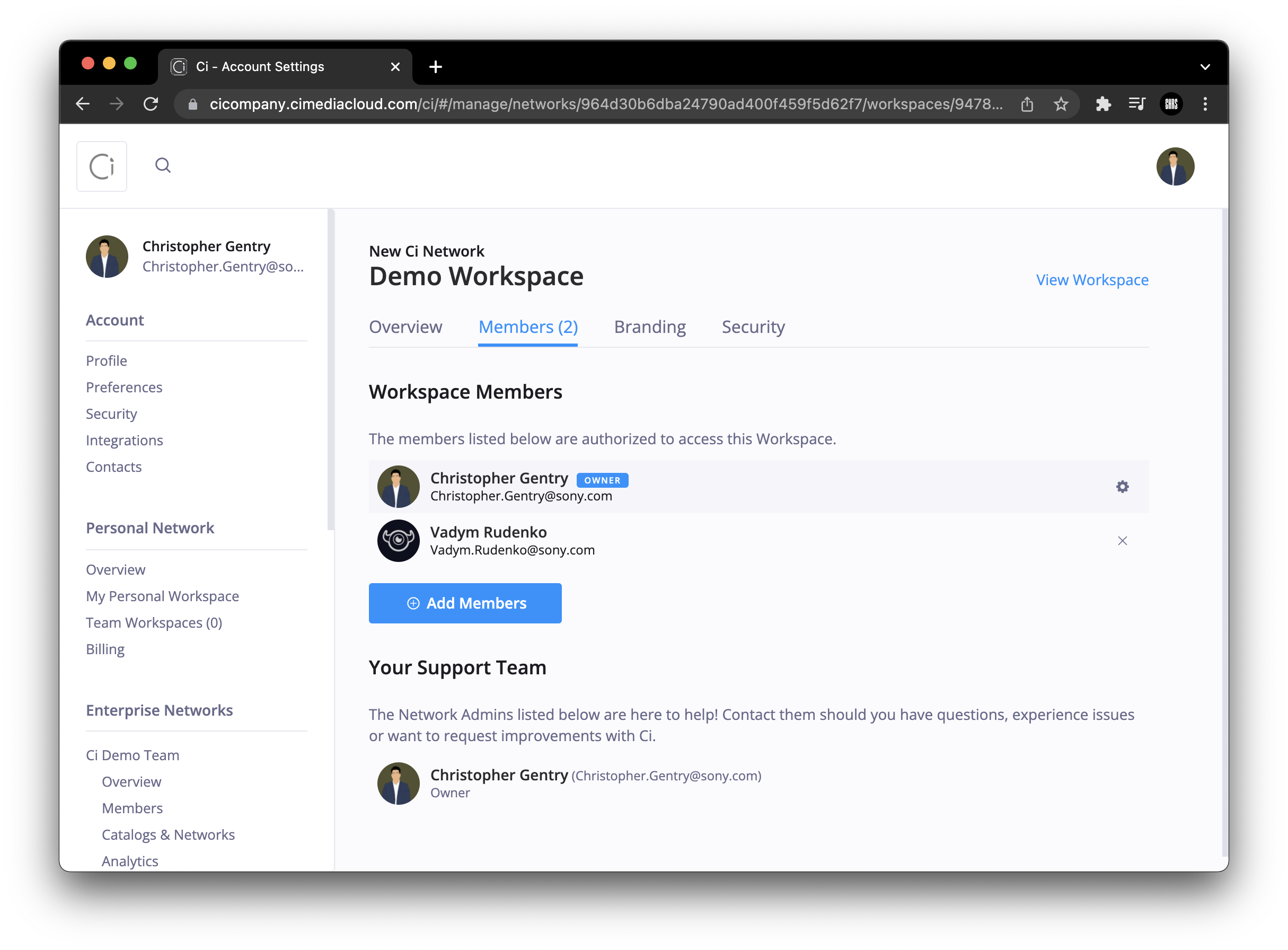 Figure 2: Members Tab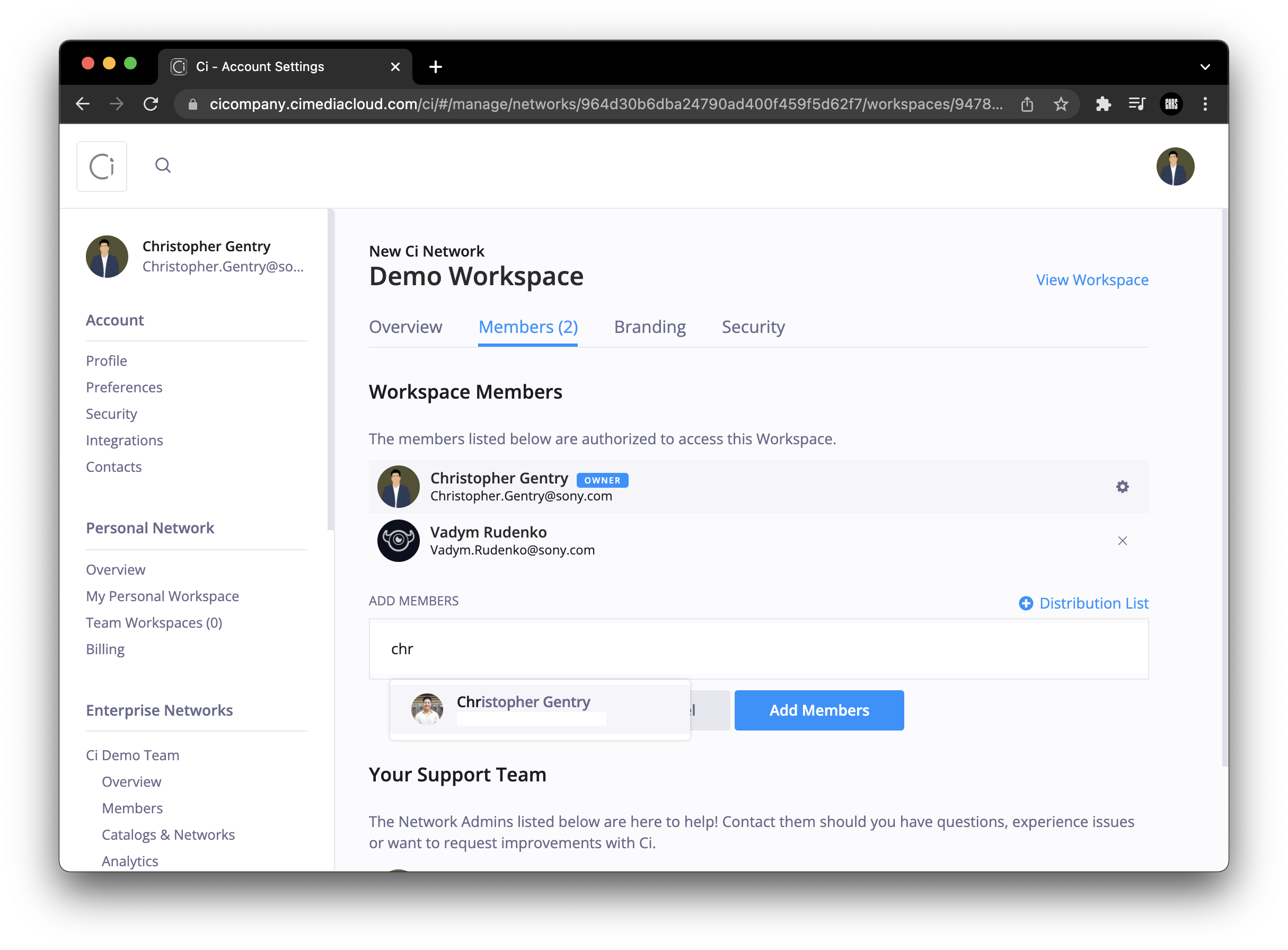 Figure 3: Adding a new member
The invited user will receive an email that is similar to this (the color scheme may vary depending on Network Branding):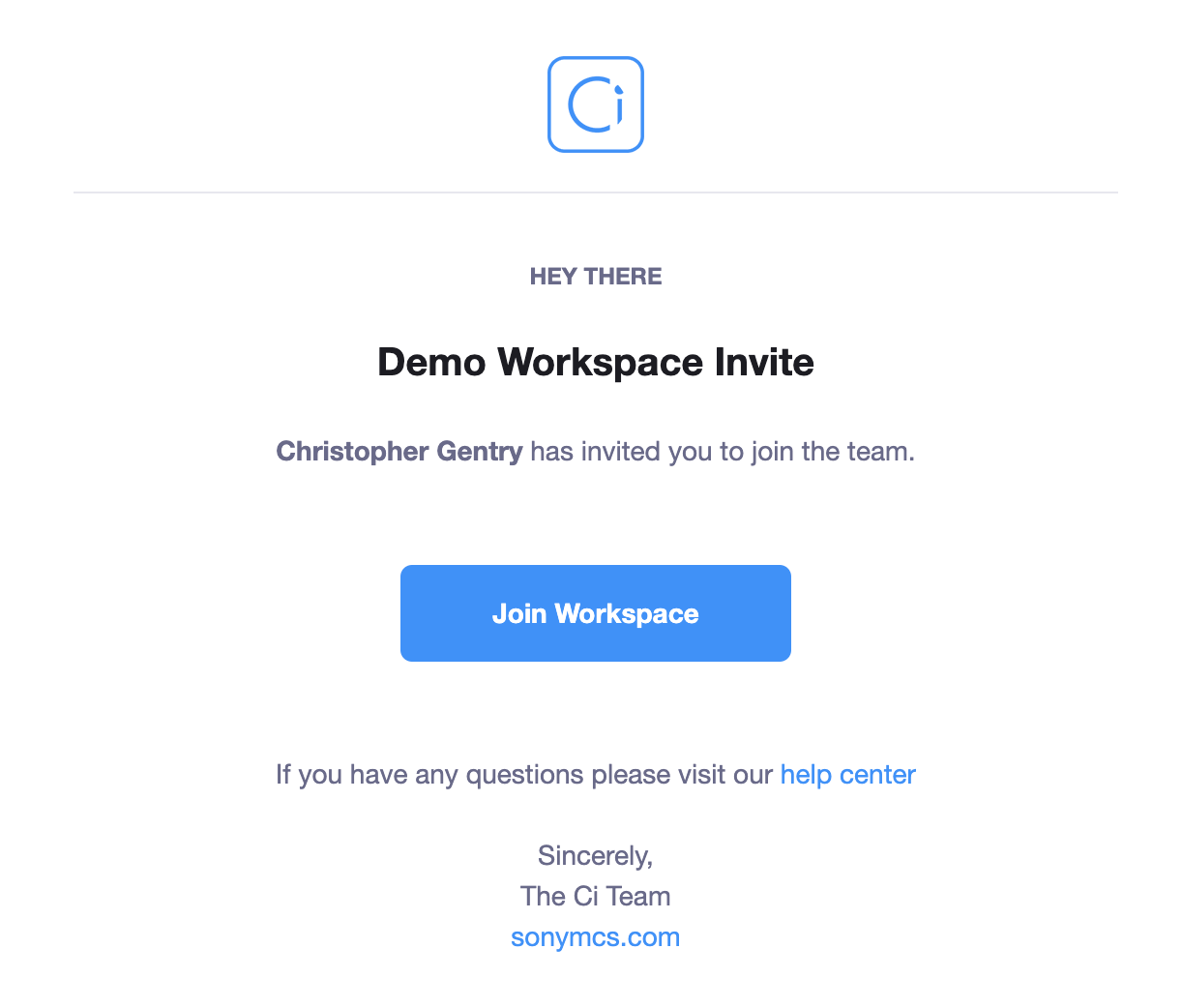 Figure 3 – Email Invite
Clicking on "Join Workspace" button will direct the invited user to create a Ci account and accept the invite to their new Team Workspace.
For any additional questions, please reach out to the Ci Customer Success Team by submitting a request here in the Help Center.