If you've created a Ci Workspace account already, then it might be helpful to bookmark the main URL for Workspace or the Login page.
The main URL for Workspace is: https://app.cimediacloud.com/
You can either go to that URL and click on "Login" or go to https://app.cimediacloud.com/account?v=login.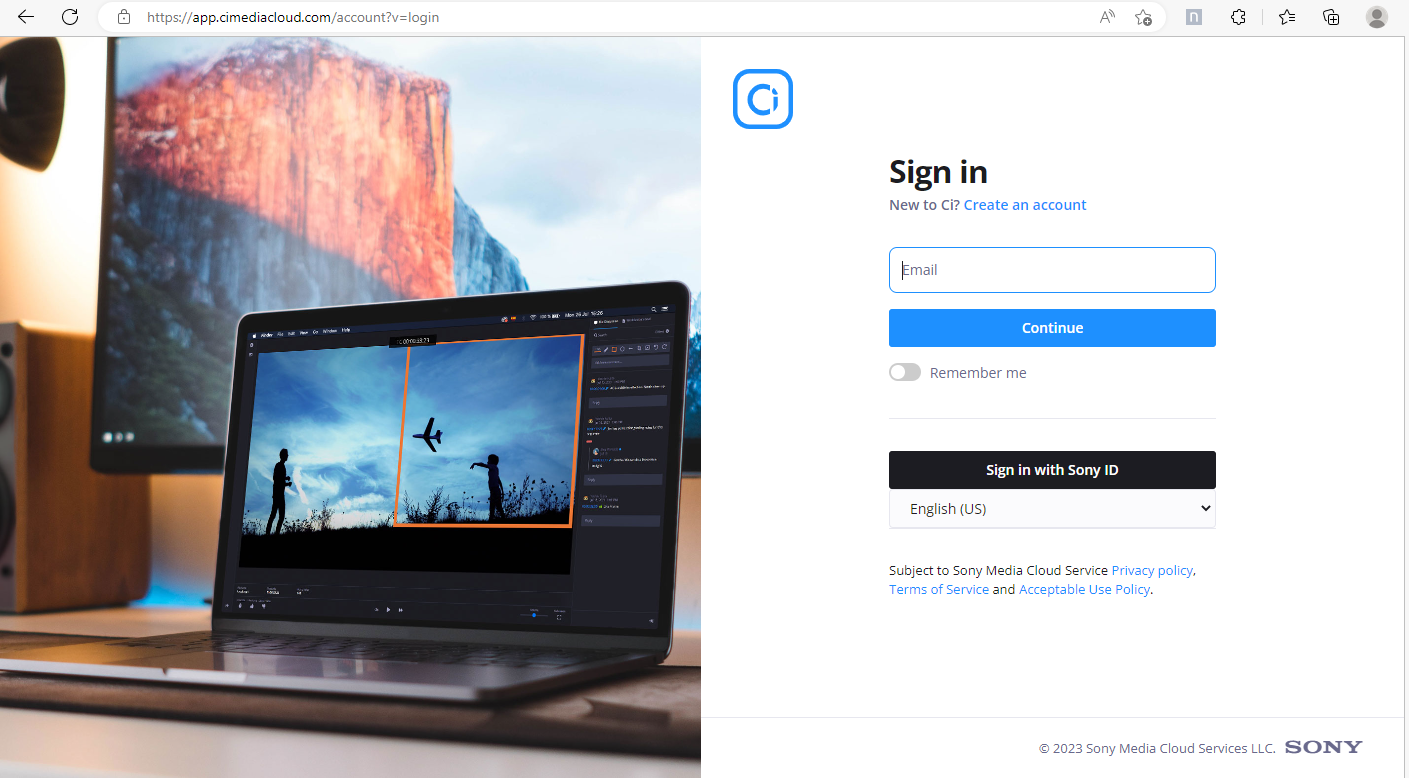 Figure 1: Ci sign in page
If you are a member of a Company Network Account, it's possible that the URL will be a customized login URL, such as https://companyname.cimediacloud.com.
Type in your username (email address) and password, and you are taken into your Dashboard.
For any additional questions, please reach out to the Ci Customer Success Team by submitting a request here in the Help Center.