Ci has created an all-new plan that works perfectly for small and medium sized businesses: Business Plan. It offers the capability and characteristics of a Company Network—unlimited users, Workspaces, and custom branding functionality (just to name a few)—yet can be purchased online in just a few clicks! In this article, we will walk you through how to purchase a Business plan:
— Click the avatar icon near the lower-left corner of the UI and select Account Settings: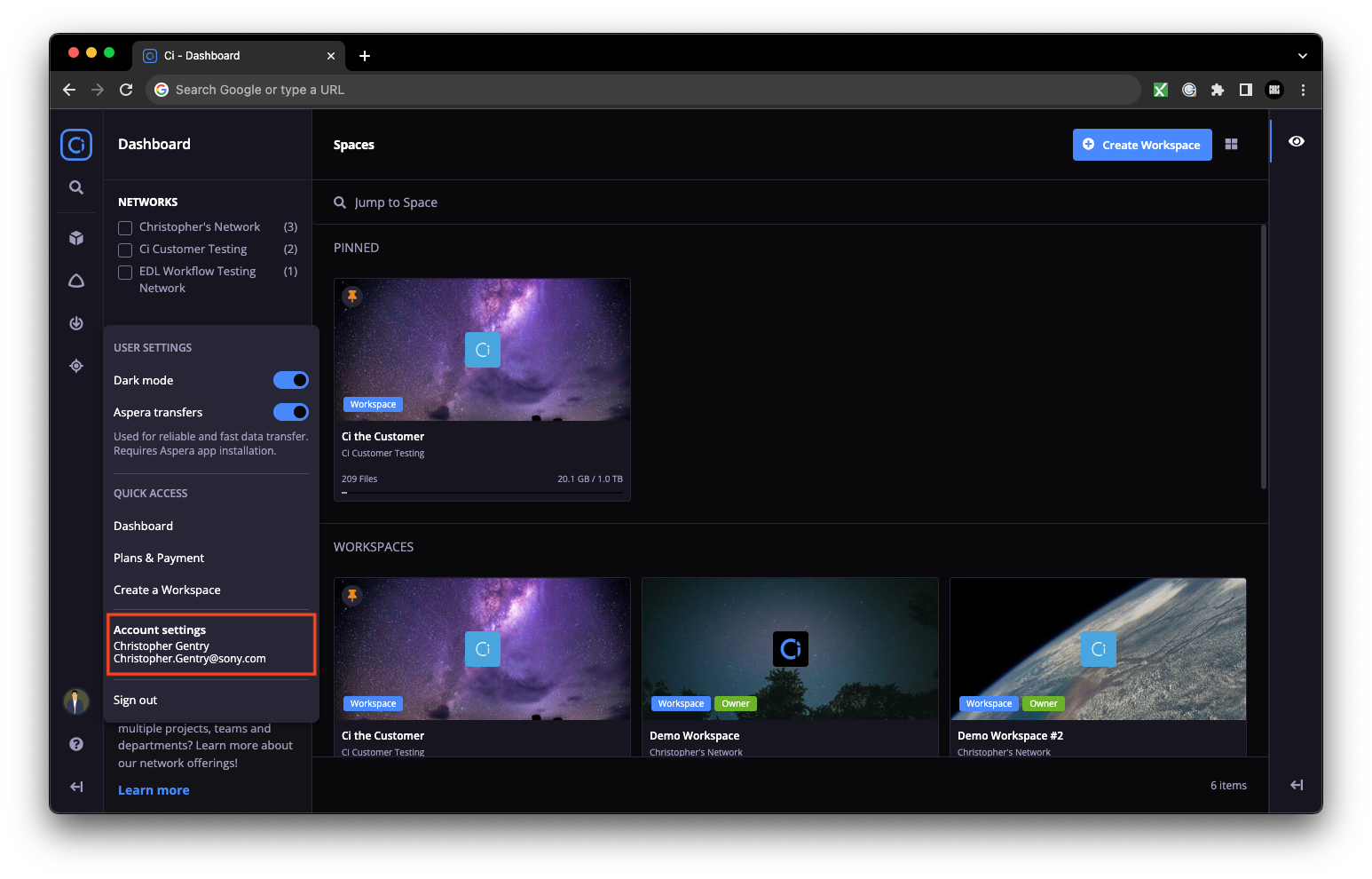 Figure 1: Dashboard View/Opening Account Settings
— Under Account, select Plans & Payment. On the resulting page select Add new plan in the upper-right corner of the UI: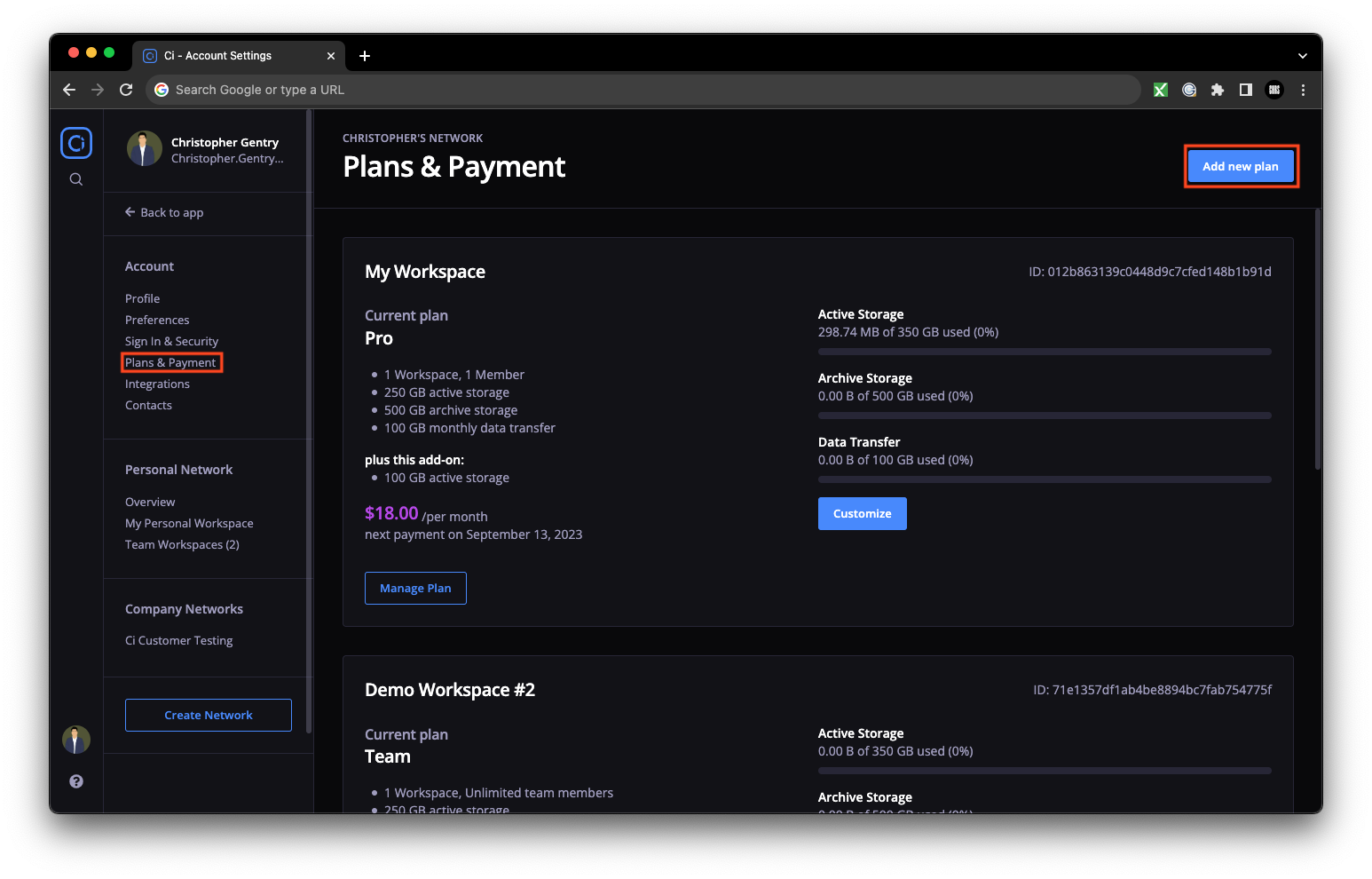 Figure 2: Plans & Payment
— On the resulting page, select Choose plan under Business: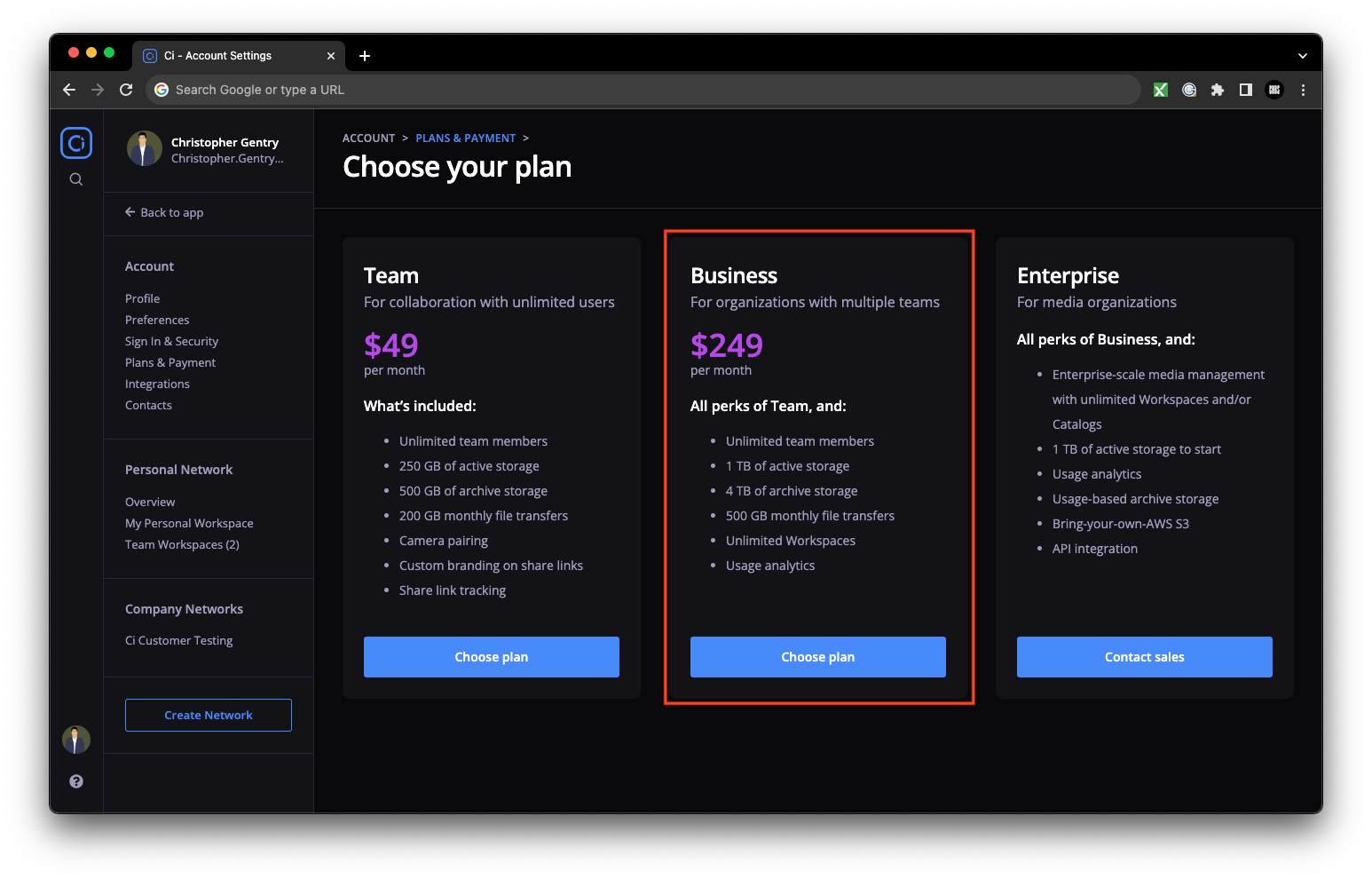 Figure 3: Choose your plan page
On the "Review your plan selection" page, notice the Business plan includes unlimited team members, 1 TB of active storage, 4 TB of archive storage, 500 GB of monthly data transfer, unlimited Workspaces and usage analytics. Just like Team Plans, promo codes are applicable for Business plans as well.
— If you have existing payment information on your account it will be directly applied to this plan. To complete your purchase simply select Purchase: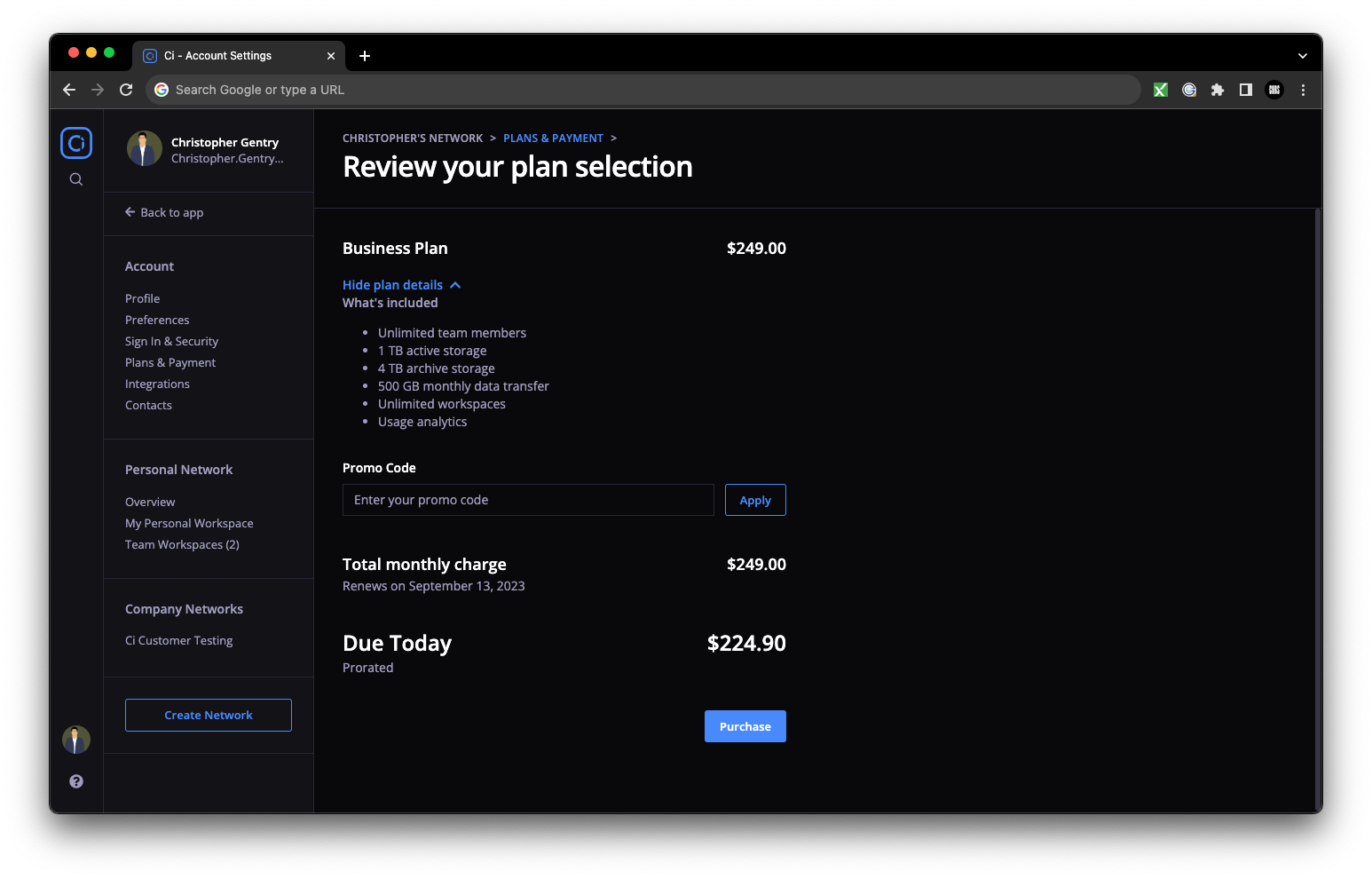 Figure 4: Review your plan selection
— On the resulting page type in the name of your business (Company Network) and select Save. Upon clicking Save, you will be directed to your Company Network Overview page: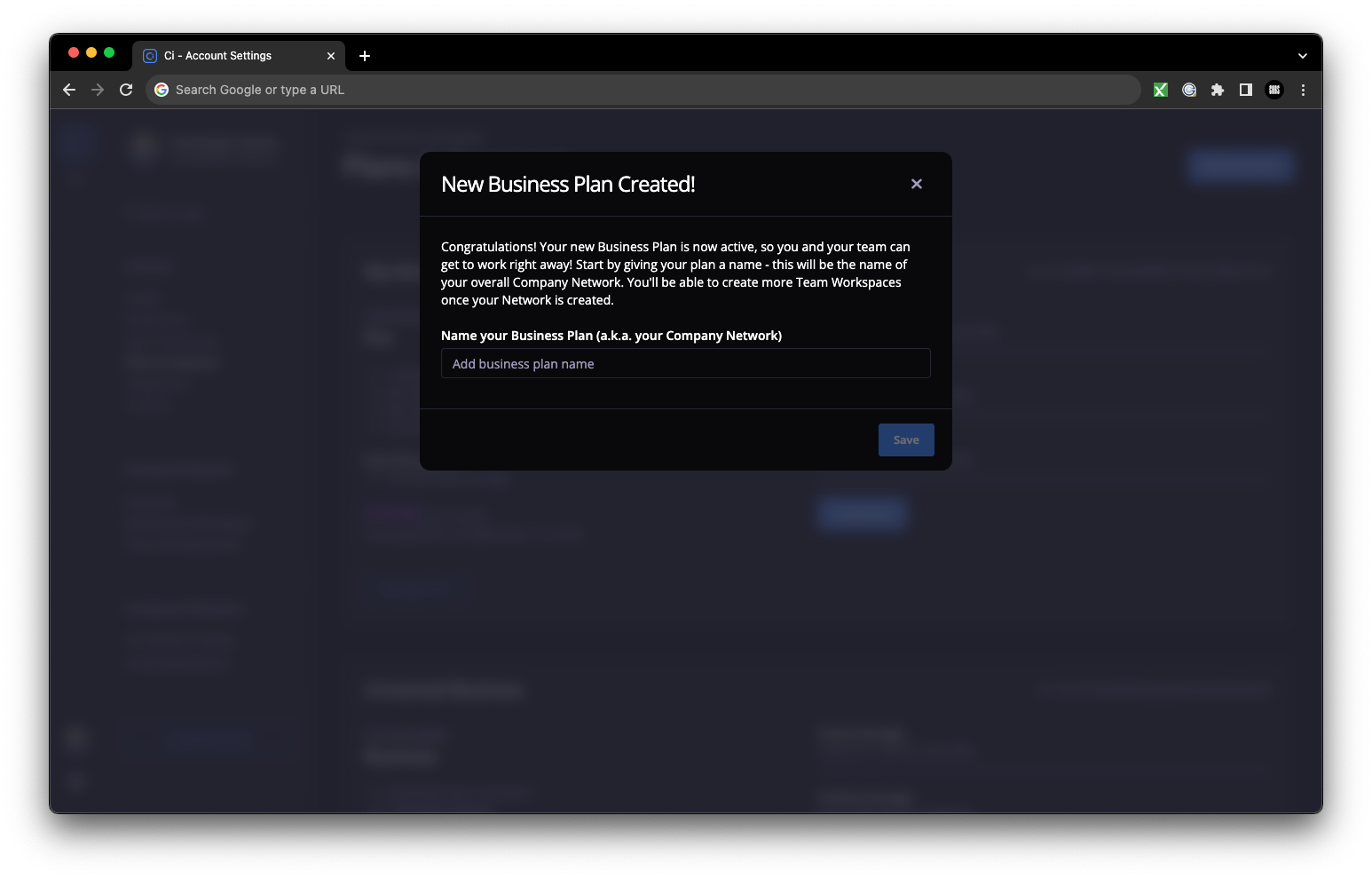 Figure 5: Business Plan Created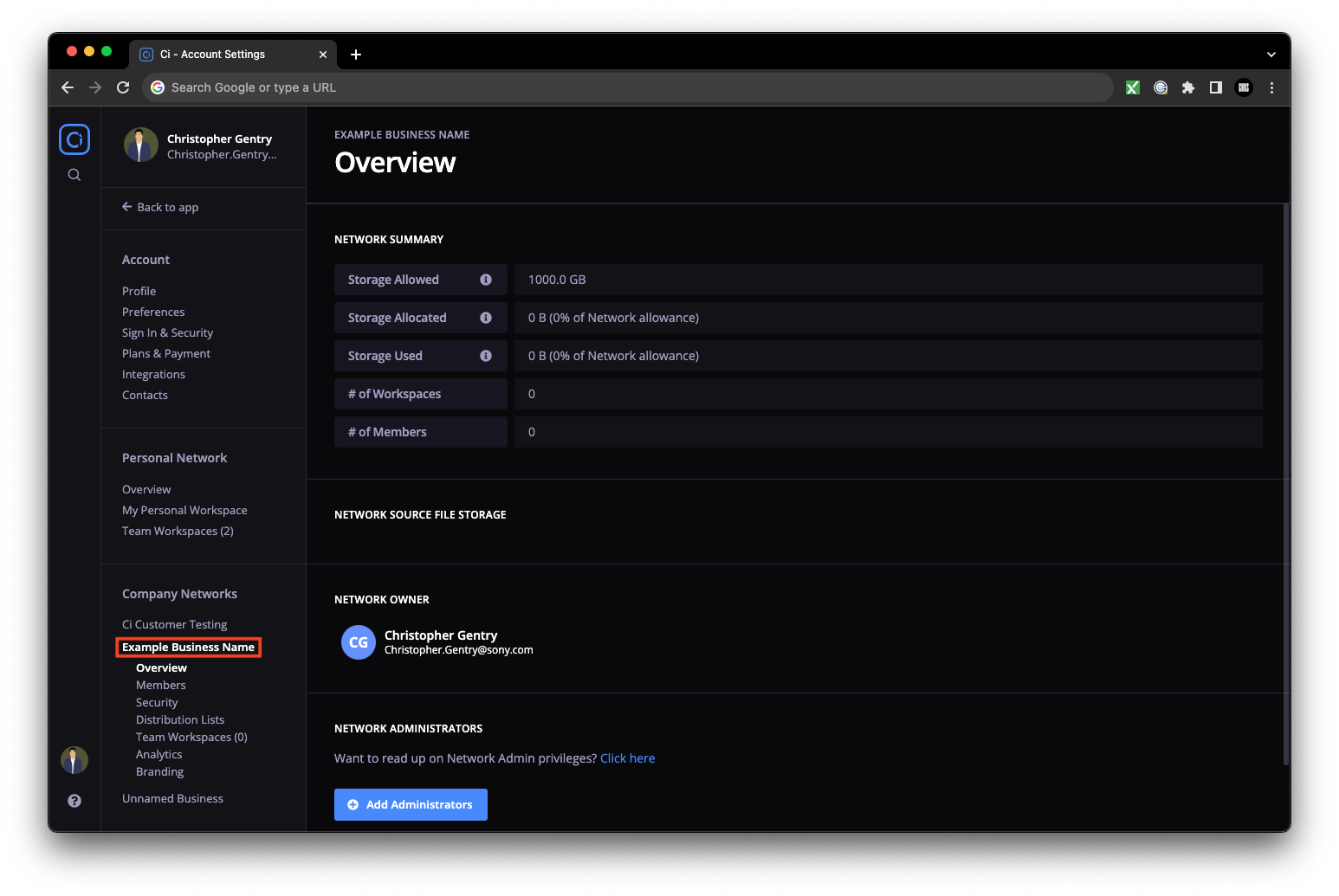 Figure 6: Company Network Overview page
Notice the Business plan name is populated underneath Company Network Admin Panel. Selecting the Company Network will open up a dropdown menu of different administrative pages. To learn more about available admin functionality, please visit the Network Admin Guide (for Business Plans) article.
For any additional questions, please reach out to the Ci Customer Success Team by submitting a request here in the Help Center.