To cancel the subscription for a Team Workspace, follow the guidance below:
— Remove any content from the Team Workspace.
— Remove any users from the Team Workspace.
— If there are trashed files, purge them from Trash Bin to permanently remove them.
— While logged in, go to where your name is displayed in the top right navigation, select the drop down and click on Manage Account:

— On the Resulting page, under Personal Network, click on Team Workspaces. In the middle of the page, it will list any of your teams.

— Click on the Team Workspace you are interested in canceling. You'll see a button on this view to Cancel Plan: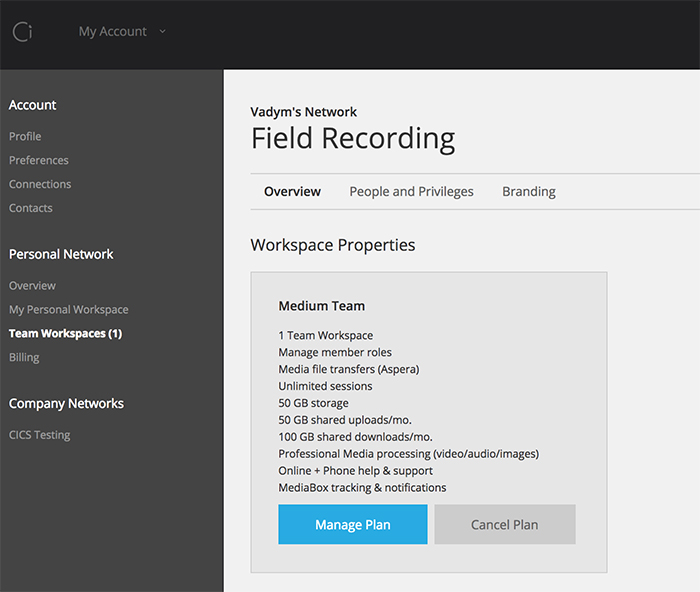 — Follow the remaining instructions in that view to Cancel the subscription for that Team (Be aware, that canceling will destroy all folders and files of this Workspace permanently as well as close all associated File Requests, WorkSessions and MediaBoxes).